Officials: No Explosives for Benita Salvage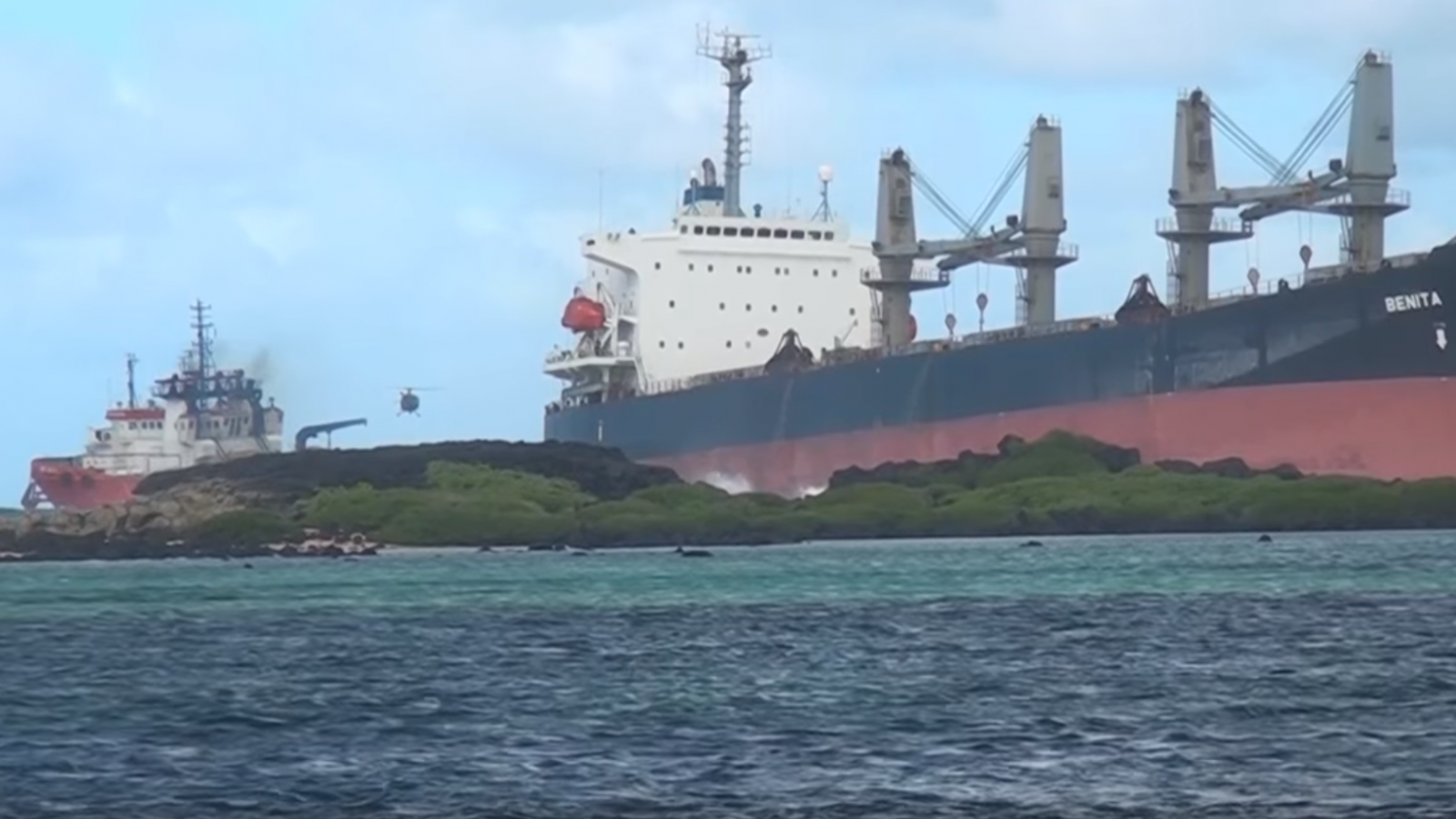 On Monday, authorities in Mauritius indicated that they do not favor an earlier plan to blast free the grounded bulker Benita, which is hard aground on rocks off a lagoon at Le Bouchon.
A basalt rock outcropping has penetrated her hull, preventing salvage tugs from pulling her back off the rocks, and salvors with Five Oceans and DEMEX International had examined the possibility of demolishing the protruding rock section with explosives.
DEMEX made a series of tests at a local basalt quarry to determine the effectiveness of blasting, but authorities were not convinced that this would be effective, and Five Oceans is said to be looking at options to use hydraulic equipment to solve the problem. They are working fast to prepare the ship for a refloat attempt, local media said, which would have to occur on a high tide.
Separately, Omar Taton, the oiler whose assault on an engineer is said to be the cause of the grounding, may face charges of sabotage, piracy and maritime violence - in addition to existing charges related just to the fight.
The Benita went aground off Bouchon, Mauritius in mid-June following the physical altercation. On the night of June 16, Taton allegedly struck fourth engineer Alvin Maderse with an iron bar; reports differ, but one of the two men shut down propulsion following the attack. Taton barricaded the engine room to prevent the rest of the crew from entering and restarting the main engine. The ship drifted for another eight hours and eventually went aground.
Maderse is recovering from his injuries and was released from the hospital on July 6.
The salvage response so far has focused on stabilizing the wreck, containing pollution and lightering fuel. Police helicopters have carried plastic tanks filled with bunkers to shore; the inaccessible location of the Benita, on hard rock in shallow water and in surf, has complicated response efforts.