Ocean Liner Queen Elizabeth 2 Reopens as Floating Hotel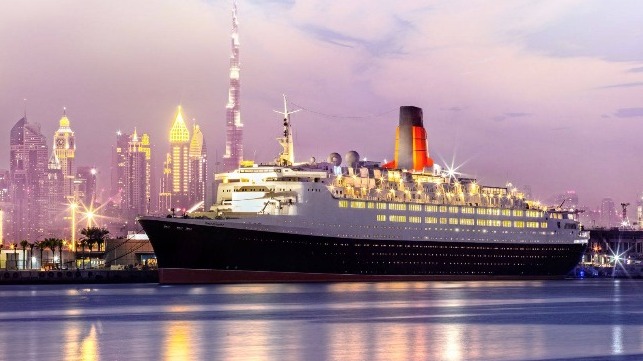 The famed ocean liner Queen Elizabeth 2 has been refurbished and shifted to a permanent berth at Port Rashid, Dubai, where she will enter a new phase of life as a floating hotel.
The QE2 exited service with Cunard Line in 2008 and has been in layup in Dubai ever since. This month, after a deep cleaning, paint touchups, new livery on her bow and the removal of her propeller, tugs moved the QE2 to Dubai's old cruise terminal. According to her new operator, QE2 Dubai, the venerable vessel will have 12 attractions, including fine restaraunts, theaters and nightclubs.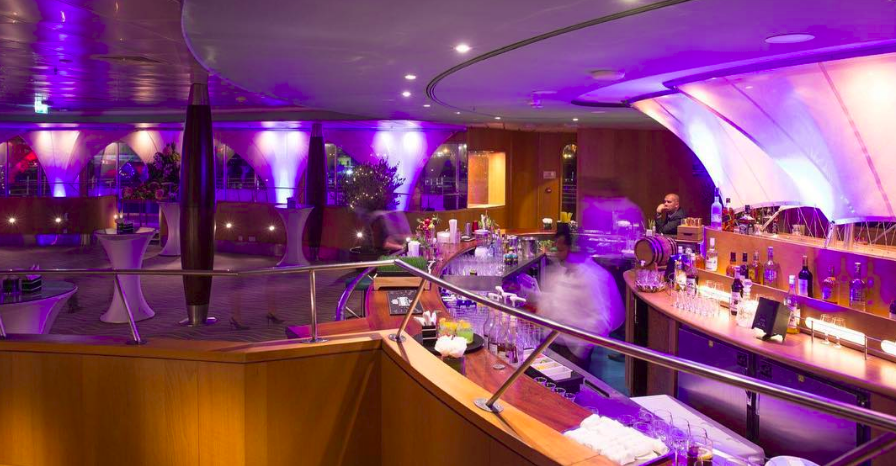 QE2 Dubai
The QE2 is a transatlantic passenger liner built in 1969. Upon her retirement she was purchased by Dubai World subsidiary Istithmar, which intended to use her as a floating hotel. However, her sale coincided with the onset of the global financial crisis in 2008, which had a heavy impact on Dubai, and plans for her conversion were delayed. She was nearly sold to Chinese buyers for scrap in 2012, but the plan was canceled and she was rescued by another set of Emirati buyers.
The QE2 had a long and distinguished history of service. She was requisitioned by the British government during the Falklands War, and she transported 3,000 troops of the Fifth Infantry Brigade across the Atlantic to fight. In 2002, she set a world record as the first merchant ship to pass five million nautical miles of total travel. As the market changed in the 2000s, she retired from the transatlantic liner route and entered service as a full-time cruise ship, with round-the-world and Mediterranean itineraries. However, the passage of the 2010 SOLAS requirements meant that costly changes would be required for her continued operation, and Cunard made the decision to retire her before the convention's entry into force.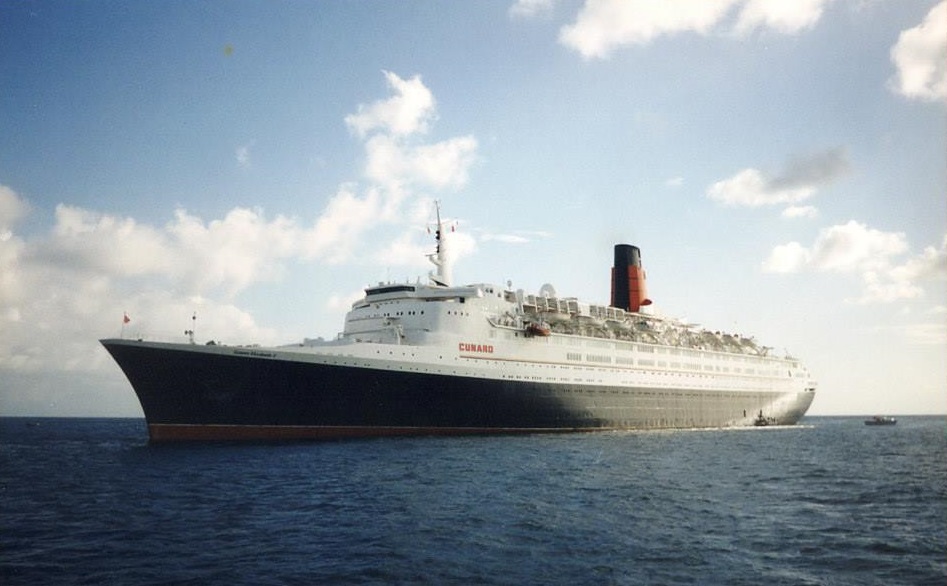 The QE2 in her prime (Ron Acosta / Facebook)