Ocean Alliance Announces Day One Network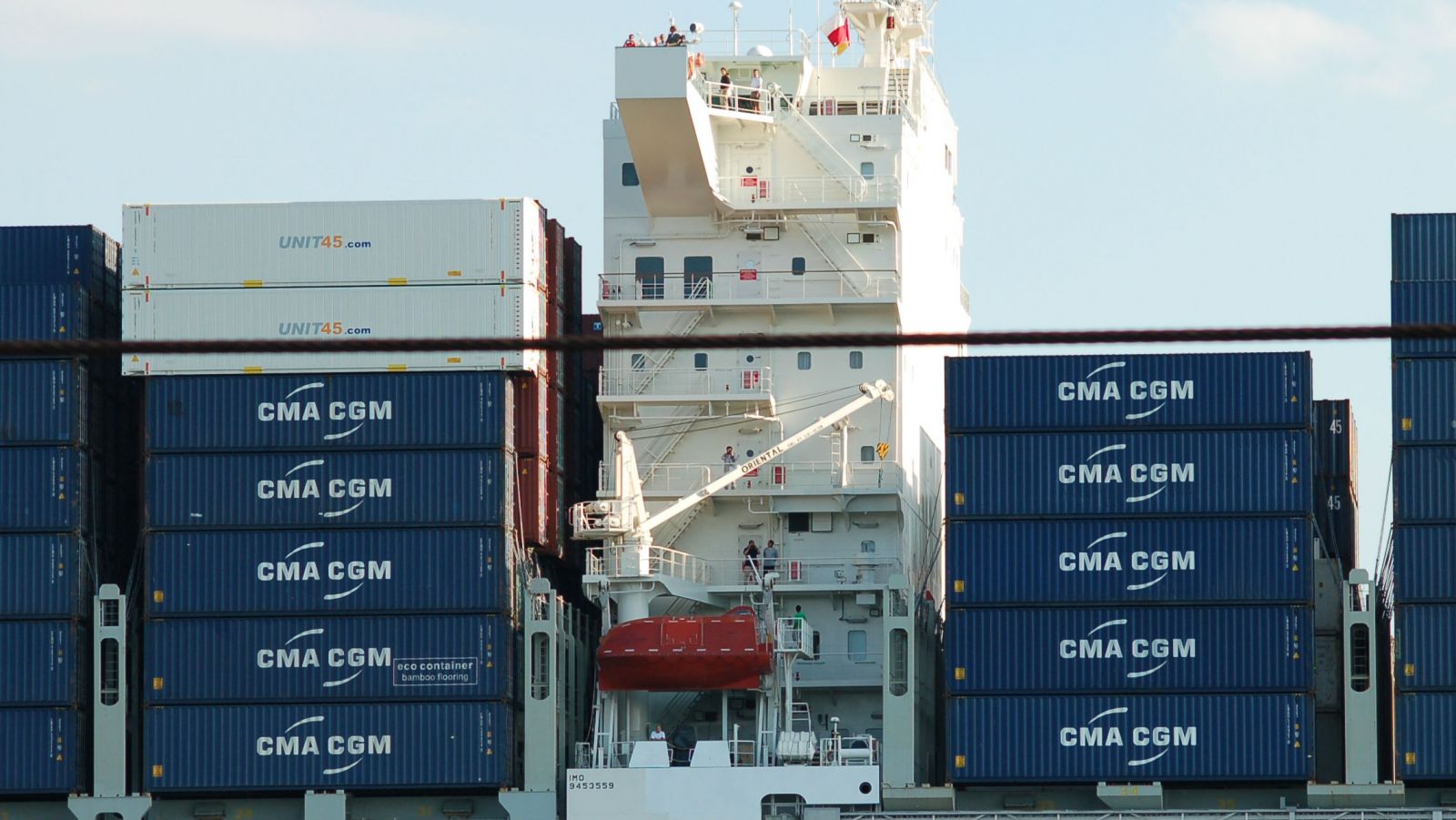 The members of the new Ocean Alliance, CMA CGM, COSCO Container Lines, Evergreen Line and Orient Overseas Container Line, have announced their proposed "day one" trading network.
The Alliance is the largest shipping alliance in the world, and the partners will operate 40 services on the East-West trades with around 100 ports of call and almost 500 port pairs.
Supported by a fleet of nearly 350 vessels with about 3.5 million TEUs in total capacity, the Alliance says it will comply with the requirements of global supply chains while providing higher sailing frequencies, better transit times and greater coverage in terms of loops, ports of call and port pairs.
Members of the Alliance are working with authorities internationally to secure the necessary regulatory approvals to commence operation in April 2017.
As the main contributor to the Alliance, CMA CGM will be deploying a fleet of 119 vessels with a 35 percent capacity share.
The following trades will be served by the Alliance:
On the Transpacific trade: 20 loops, 145 weekly calls and 52 ports
On the Asia – Northern Europe trade: 6 loops, 79 weekly calls and 31 ports
On the Transatlantic trade: 3 loops, 34 weekly calls and 21 ports
On the Asia – Mediterranean trade: 4 loops, 67 weekly calls and 33 ports
On the Asia – Red Sea trade: 2 loops, 21 weekly calls and 12 ports
On the Asia – Middle East trade: 5 loops, 55 weekly calls and 25 ports
Vessel deployment details for each service loop are expected to be released later this month.
Rodolphe Saadé, Vice-Chairman of the CMA CGM Group, says: "Ocean Alliance is the largest operational agreement ever made between shipping companies. With more than 40 maritime services, we will be sharing our fleet with the largest Asian shipping companies. By offering more ports and more direct calls, as well as better transit times, we will provide our customers with unmatched quality services."
As part of the CMA CGM Group, APL will participate in the Alliance. APL is poised to serve a network coverage of 38 loops within the Ocean Alliance and over 70 other loops beyond the Alliance. As a standalone brand of the Group, APL is also moving forward as a global reefer specialist with special services such as APL's Eagle Stow that promise cargo availability within 12 hours of vessel cargo operation and ready-cargo on-chassis from the Global Gateway South Terminal in Los Angeles.
Recently, the U.S. Federal Maritime Commission and South Korea's Ministry of Oceans and Fisheries expressed their approval of the Alliance. The members say their services are compliant with E.U. competition rules following a self-assessment compliance review, and are currently under review by China's Ministry of Transport.
More details of the network are available here.