Oakland Port Terminal Files for Bankruptcy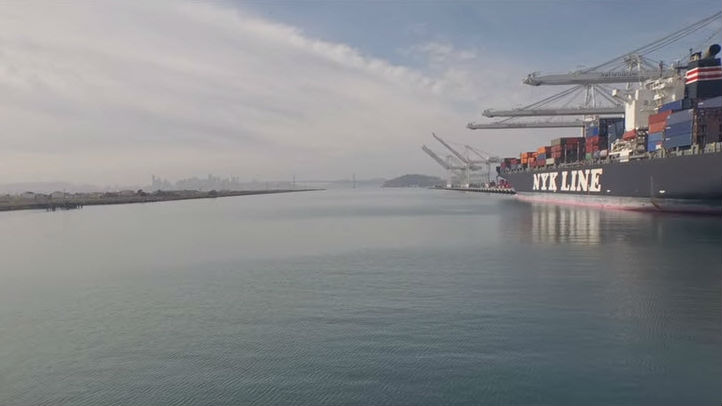 The U.S. Port of Oakland's Outer Harbor Terminal filed for Chapter 11 protection on Monday, two weeks after one of its biggest tenants said it was terminating a 50-year lease with the northern California port.
Last month, Ports America, one of the largest marine cargo operators in the U.S., said it was shifting its business from the Oakland port to other cities along the West Coast, including Los Angeles and Long Beach as of March 31.
Ports America operates one of five marine terminals at the port, and the Port of Oakland has expressed disappointment at the decision by Ports America Outer Harbor to file for bankruptcy.
"We're deeply disappointed in the action today by Ports America," said Port of Oakland Executive Director Chris Lytle. "They made a decision to close their business in Oakland. Since then, we've been negotiating with them in good faith for a smooth, orderly transition that protects the interests of shipping lines, cargo owners and others who depend on the terminal. It's a shame they've taken this step."
The port said it is finalizing plans to redirect ships and cargo to other Oakland marine terminals when Port America Outer Harbor closes. "We'll find a home for all of the cargo that was going to Ports America Outer Harbor," said Lytle. "We'll implement measures to improve cargo-handling processes and make this transition successful."
In a Chapter 11 petition filed in U.S. Bankruptcy Court in Delaware, Outer Harbor Terminal, which operates part of the Oakland port, listed both assets and liabilities of between $100 million and $500 million.
The Port of Oakland, located on the shore of San Francisco Bay, was one of the first ports in the world to specialize in intermodal container operations. It is the third-largest container shipping port in California and handles more than two million TEUs cargo annually.