NY Bight Offshore Wind Project Proposals Include Farthest at Sea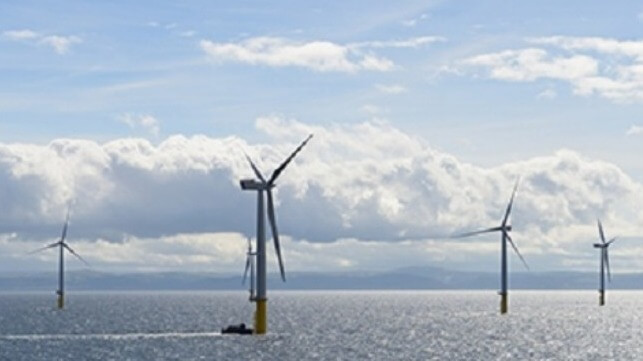 Details were released for an ambitious U.S. offshore wind farm project which at 42 miles off the coast of New Jersey would become one of the further yet out to sea. The project, known as Attentive Energy Two, is part of the third offshore wind solicitation by New Jersey and part of the record-setting 2022 New York Bight lease auction held by the Bureau of Offshore Energy Management.
Attentive Energy is a partnership between France's TotalEnergies and the UK-based Corio Generation, an offshore wind developer and a portfolio company of Macquarie Asset Management. The company says it started in 2018 and began conversations with New Jersey stakeholders nearly four years ago. They were the successful bidder for one of the six leases awarded in the $4.37 billion lease auction for the sites located off New Jersey and New York in the area known as the New York Bight. The company bid $795 million for a lease that covers a 132 square mile area that TotalEnergy said in announcing the successful bid could accommodate a generation capacity of at least 3 GW, enough to provide power to about one million homes.
The New Jersey Board of Public Utilities opened the third round in March 2023 saying it was seeking to award between 1.2 GW and 4 GW of offshore wind capacity, building on the state's previously awarded 3.75 GW. New Jersey's Governor Phil Murphy has announced a goal of 11 GW of offshore wind energy in New Jersey by 2040, which could power 3.2 million homes with renewable energy. The regulator closed the window for proposals on June 23, with reports that four companies submitted details for their lease areas. The board anticipates making a decision on the submitted applications by the end of 2023.
Located over 42 miles east of Seaside Heights in federal waters off the central New Jersey coast, Attentive Energy reports its proposal offers to supply up to 1,342 MW of offshore wind energy. If awarded, they estimate the project would power more than 600,000 homes and generate $12 billion in economic activity state-wide. The company has not revealed more specifics on the project, including the size or number of turbines it would employ at the site. They however are highlighting that at that distance the wind farm will not be visible from the shoreline.
Attentive Energy notes its shareholders, TotalEnergy and Corio Generation, plan to develop this site and a second location in New York that combined would generate approximately 3 GW of power. Corio, they report, has one of the world's largest offshore wind project pipelines, with over 30 GW at various stages of development in Europe, Asia-Pacific, and the Americas.
They note their proposal to New Jersey affirms their commitment to accelerate renewable energy and help to develop the sector and jobs in the state. As sweeteners in their proposal, they plan to provide "an anchor order" to establish an offshore wind tower manufacturing facility at the New Jersey Wind Port and to also use the facility for marshaling. In addition, they are planning to invest in EEW's monopile facility in Paulsboro, New Jersey.
Attentive Energy became the fourth company to provide details on the proposals submitted to the NJ board during this round. Inenergy and eneryRE proposed a site known as Leading Light Wind, which would be 40 miles off Long Beach Island. It would generate more than 2.1 GW using 100 turbines. Community Offshore Wind, proposed by RWE and National Grid would also be located off Long Beach Island. Situated about 37 miles offshore it has the potential to generate 3.3 GW of power.
Shell Energies US and EDF Renewables also submitted a proposal for their lease located near Atlantic City as part of the Atlantic Shores Offshore Wind project. Atlantic Shores has three offshore wind energy lease areas totaling more than 400 square miles including two lease areas located approximately 10 to 20 miles off the coast of New Jersey and the third in the New York Bight. If selected, the companies said Atlantic Shores would supply renewable energy to hundreds of thousands of New Jersey households beyond the 1,510 MW already being delivered as part of Atlantic Shores Project 1.
These proposals are moving forward despite the financial challenges other projects in the U.S. are facing. Avangrid reported yesterday that it has reached an agreement with Connecticut regulators to buy out its power purchase agreement marking the second wind farm project it is walking away from citing rising costs, supply chain problems, and delays in tax incentives, which they contend make the projects financially uneconomical. Other developers for projects in the U.S. including Ørsted have similarly reported financial issues threatening to walk away from their projects while at the same time, the first two large-scale offshore wind projects are under construction due for completion by the end of the year. Several other U.S. projects are poised to start construction.