Novatek May Build LNG Carriers at New Russian Yard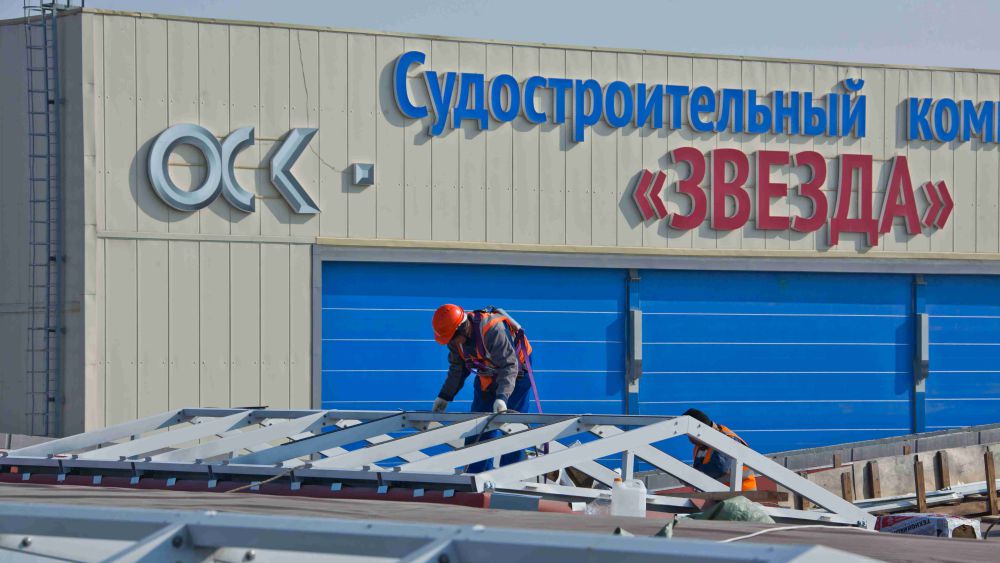 Russian natural gas firm Novatek is contemplating the construction of 15 additional icebreaking LNG carriers at Zvezda Shipbuilding Complex, a newly expanded yard located near Vladivostok.
"Through Sovcomflot we are conducting all the documentation [with Zvezda] for the vessels of the Arctic class that will bring LNG to this transhipment point," said Novatek head Leonid Mikhelson, referring to a recently announced reloading facility in Kamchatka.
The vessels will be in addition to the fleet of 15 similar ships that Novatek and Sovcomflot are building at South Korean shipyard DSME, which are slated to carry cargo from Novatek's Yamal LNG plant on the Kara Sea. The additional 15 hulls will support the development of the firm's proposed Arctic LNG-2 facility, a second liquefaction plant that will be built near to Yamal LNG.
The Zvezda yard – known for its expertise in nuclear submarine repairs – is in the midst of a massive expansion project that is set to make it the largest civil shipbuilder in the nation (by capacity), and it is expected to be ready to build Arctic-capable deep draft ships by 2020. Leading investor Rosneft, which has invested about $2.5 billion in the facility, is also Zvezda's leading customer, with orders for four reinforced ice-class support vessels, ten Arctic shuttle tankers and five Aframax tankers.
The yard has few other orders, and Russian president Vladimir Putin has explicitly called on other Russian shipping firms – including Novatek – to support Zvezda with their business. "Not only Rosneft but also Gazprom, Novatek and other Russian companies must . . . place orders on time. Maybe, they should submit even more orders because Zvezda certainly has the potential for handling more orders than provided for in this [development] plan," Putin said last month, adding that he "will monitor this project closely."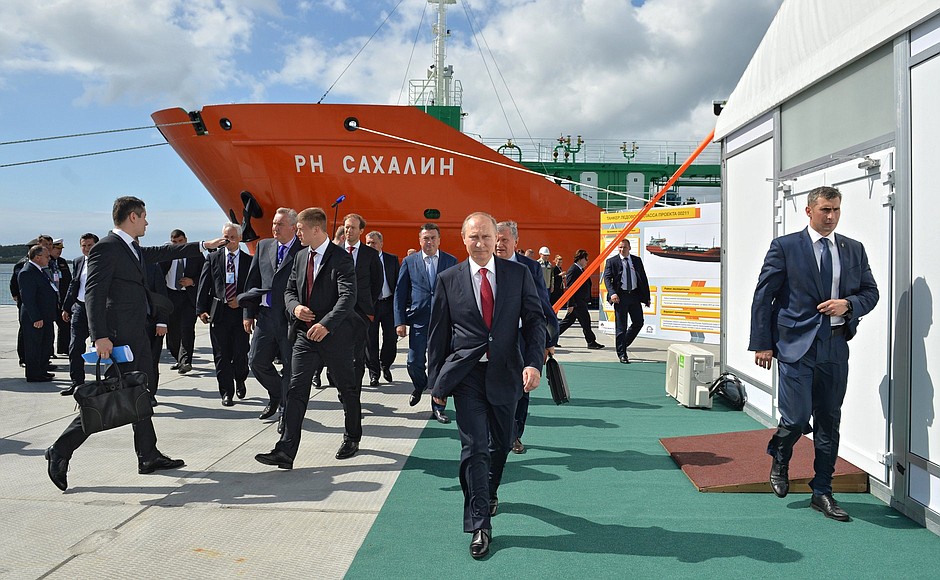 Vladimir Putin during a 2016 visit to Zvezda (Kremlin)
Preparation for the construction of advanced LNG carriers at Zvezda has been in the works for some time. In June, the yard signed a cooperative agreement with leading LNG technology firm GTT, which will ultimately lead to Zvezda's certification for the construction of LNG membrane containment systems.
Separately, on Monday, Novatek announced that it has reached an agreement with the government of Kamchatka for the construction of an LNG reloading terminal on the peninsula's east coast. The facility would be used for transferring LNG from Novatek's icebreaking LNG carriers into the holds of conventional LNG carriers. "The construction of a sea terminal facility for reloading operations will optimize the logistics of LNG supplies from the Arctic region, stimulate usage of the Northern Sea Route, and create a new LNG supply hub for Asian-Pacific regional consumers," said Novatek's Mikhelson in a statement.