Icebreaking LNG Carrier Takes Northern Sea Route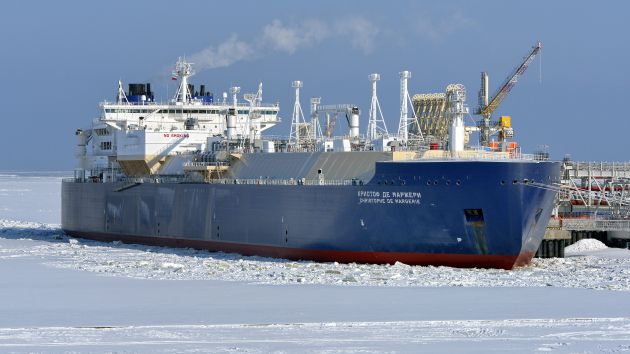 After loading her cargo at the Snøhvit LNG export terminal in Norway, the icebreaking LNG tanker Christophe de Margerie is taking the Northern Sea Route to Boryeong in South Korea, where she will deliver a cargo for Total Gas & Power.
The Margerie is the first vessel of her kind, and Total says that she will also be the first unescorted merchant vessel ever to take this route. The Northern Sea Route makes it possible to reach Asia via the Bering Strait in 15 days – half the time required for a trip through the Suez Canal.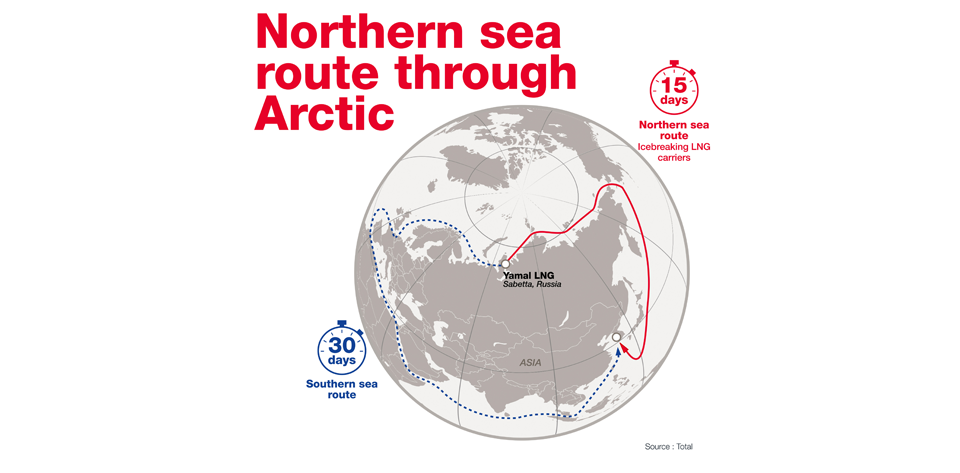 The vessels have been designed specifically to export gas from Yamal LNG, a giant project on the Yamal Peninsula to develop the giant onshore South Tambey gas and condensate field. Yamal is led by Russian firm Novatek, and it is a high priority for the government of Vladimir Putin. It has been made possible in part through $12 billion in Chinese investments, which offset the fundraising difficulties created by ongoing American sanctions. It will have a capacity of about 16.5 million tons of LNG per year.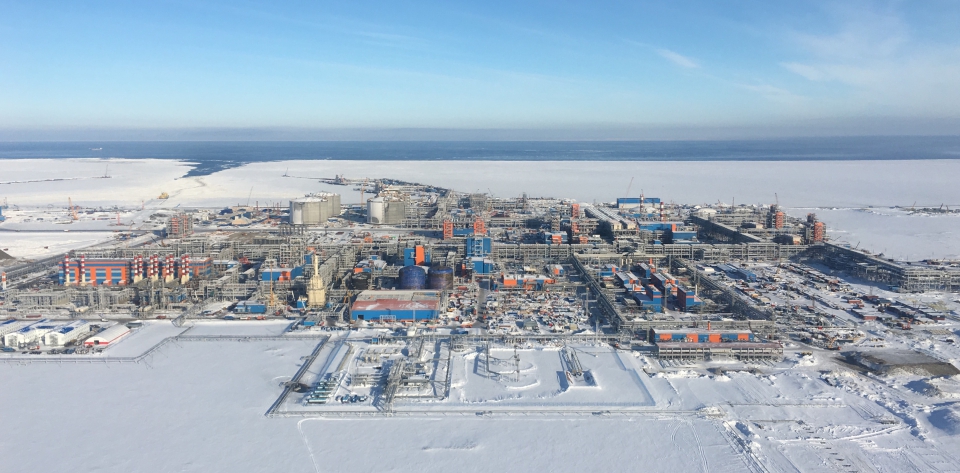 Novatek is already planning another LNG facility on the other side of the Gulf of Ob, called Arctic LNG-2. If the final investment decision is made as scheduled, Novatek will start the construction of the plant in 2019. It would deliver first LNG by 2023.
"The Gydan and Yamal peninsulas have a vast resource base that allows the production of over 70 million tonnes [per annum]; it is comparable to LNG production in Qatar," said Novatek head Leonid Mikhelson at a recent conference. His firm recently announced that it hopes to outpace the Qataris to become the world's leading LNG exporter within a decade.