'No Reason' Behind Iranian Vessel Attack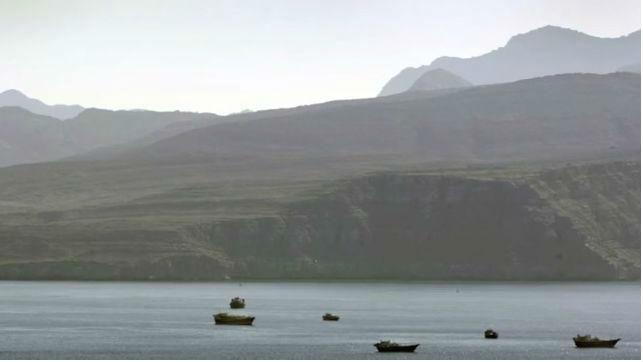 The owner and manager of the Singapore-flagged Alpine Eternity expressed confusion today over Iran's reasons for attacking the vessel, saying on Friday that attempts were already underway to resolve a legal dispute at the heart of the confrontation.
"Owners and managers can see no reason why the Iranian authorities should try to seize the vessel, given the advanced state of negotiations and ongoing dialogue with the Iranian counterparts," The owner South Maritime Pte Ltd and manager Transpetrol said in a joint statement today.
The Alpine Eternity, an oil product tanker was en route to the UAE port of Fujairah when five Iranian Revolutionary Guard Corp Navy ships approached, firing warning shots at the ship. This is the second this month that a legal issue has prompted Iranian aggression.
Both owner and manger have acknowledged that the tanker collided with an uncharted object on March 21 in the Middle East Gulf, which was later identified as an Iranian jacket platform causing no pollution or injuries to crew. However, efforts have been made to resolve the issue.
"Since the March 21 incident, there has been a continuous dialogue between the owners/drilling contractor of the offshore structure, and representatives of the vessel and their liability insurers," they said in the statement.
The statement said in ordinary circumstances insurers would be able to post security on behalf of the owner, but Western sanctions imposed on Iran including banking measures had made this difficult.
"This has been discussed in full with the Iranian counterparts," the statement added. "The owners, managers and the liability insurers are committed to resolving these issues once all necessary clearances have been obtained from the appropriate authorities in the UK and USA."
Last week Iran released Marshall Islands-flagged container ship Maersk Tigris and its crew which were seized in the Strait of Hormuz over a years-old debt. This prompted the United States to send vessels to temporarily accompany U.S.-flagged ships through the strait. Iranian patrol boats had shadowed a separate container ship earlier last month.