Nigerian Navy Arrests Tanker Hijack Suspect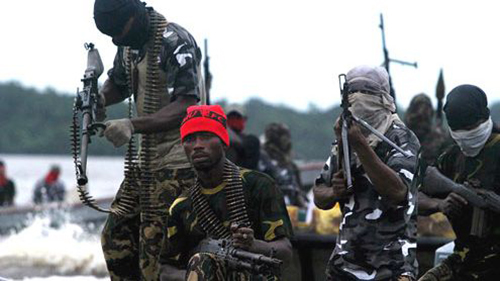 The Nigerian Navy has arrested a key suspect in last month's hijack of the oil tanker, MT Maximus.
Commodore Abraham Adaji made the announcement on Saturday while handing over the tanker to Rene Von Loenens, Managing Director of ship agency company Super Maritime Nigeria Limited.
The name and nationality of the suspect was not given.

Adaji said the vessel was recovered about 300 nautical miles south of Lagos, very close to Sao Tome.
Two crew members, one Indian and one Pakistani, are still held by pirates, but the remainder of the crew members have now been released after questioning by Nigerian authorities.
"The two kidnapped crew members were taken in a boat before the Nigerian Navy ship that rescued the vessel got to the scene. We do not have information of their whereabouts and the Navy has not been contacted for assistance," said Adaji.
Loenen said the kidnappers have not made contact with his company to demand ransom.
The pirates had hijacked MT Maximus, a Saudi Arabian oil tanker, chartered by a South Korean company carrying 4,700 metric tons of fuel off the coast of Cote D'Ivoire.
They renamed the vessel MT Elvis-5, after beating the 18 crew members and holding them captive until the Nigerian Navy intercepted the vessel.