Nigeria Reinforces Ban on Embarked Security Contractors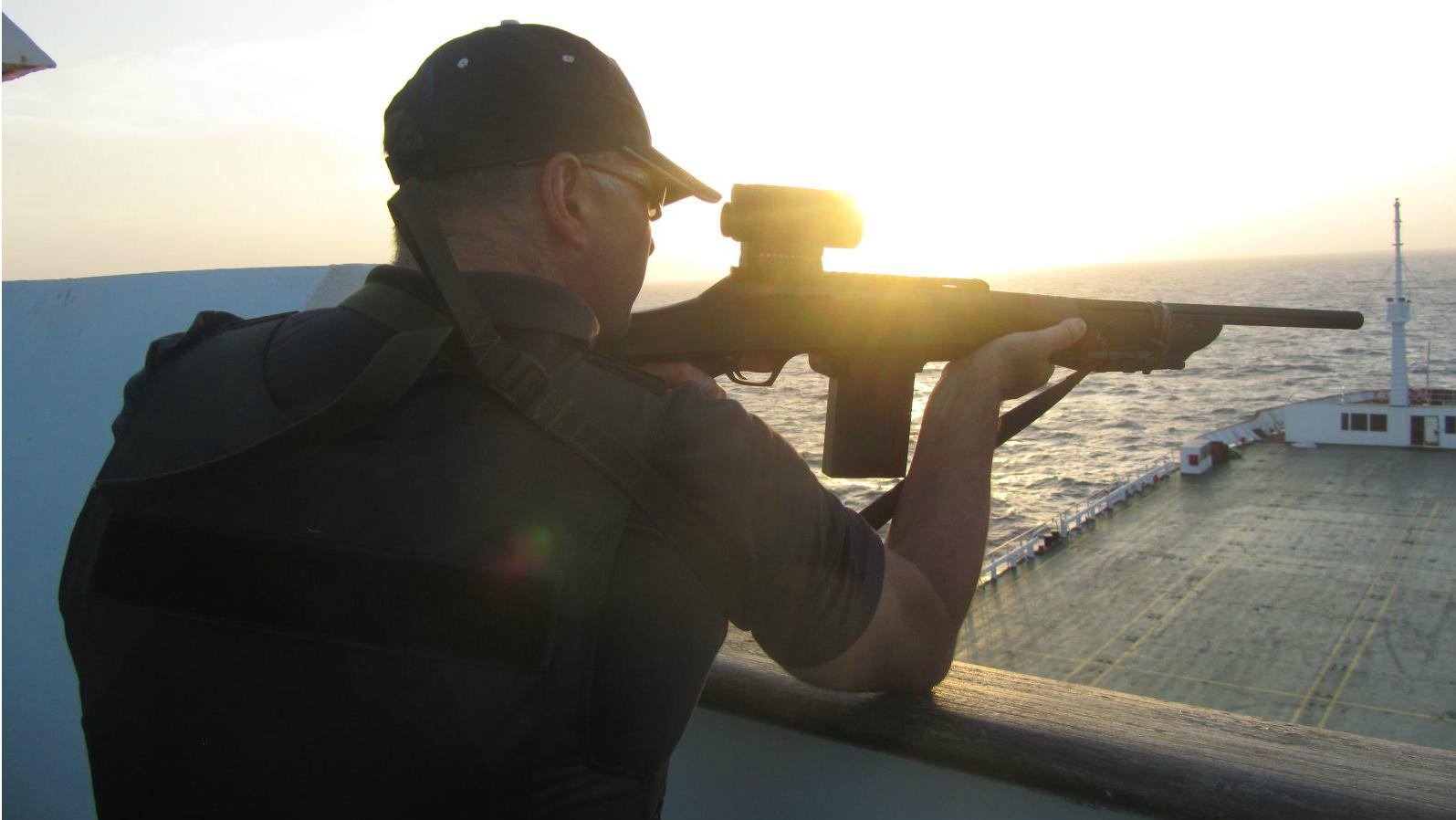 In 2008-2012, when Somali pirates began increasing the frequency of their attacks in the Gulf of Aden, shipowners relied on a combination of hardening measures, multinational naval patrols and embarked private maritime security contractors (PMSCs) to counter the threat. This multifaceted response eliminated successful pirate attacks off Somalia for five years. But in the waters off Nigeria, where hijackings are a longstanding problem, shipowners may not have legal access to embarked PMSCs to counter the risk of piracy, despite advocacy by industry representatives.
According to security analysts Risk Intelligence, Nigeria's navy recently reinforced its longstanding policy against embarked PMSCs. Earlier this month, Rear Adm. Raphael Osondo, the head of standards and transformation for the Nigerian Navy Operations Directorate, made clear that:
- Armed guards of any kind – hired contractors, police or military forces – are not allowed on merchant vessels in Nigerian waters. In particular, "no private security company has the right to place armed guards on board merchant vessels," Risk Intelligence reports. (News outlet AfricaPorts adds that any vessel found with armed guards on board will be detained; if the guards are from the Nigerian Navy, they will face sanctions.)
- As an alternative to embarked PMSCs, the Nigerian Navy supports contracted maritime security services through a network of 20 licensed escort vessel operators. These hired patrol vessels are manned and commanded by Nigerian Navy personnel, with assistance from civilian seafarers.
The reinforced restrictions on embarked PMSCs were announced shortly before a series of attacks on merchant vessels in international waters off Nigeria. On October 20, a speedboat approached a vessel 50 nm south of Port Harcourt and opened fire with small arms before departing. The next day, the container ship Demeter was attacked and boarded in the same area, and six of her crew were kidnapped, including the master and chief mate. The Demeter's remaining crew navigated the vessel to safety, and her owners are attempting to secure the release of the abducted seafarers.
Shipowners call for access to PMSCs
In order to combat the long-standing piracy threat in the Gulf of Guinea, the European Community Shipowners Association (ECSA) has called for agreements that would permit EU-flagged vessels to carry armed contractors in the region. "As the use of armed guards in the territorial waters of the Gulf of Guinea littoral states is not permitted due to national legal restrictions, initiatives should be undertaken to explore possibilities for the conclusion of an agreement between the E.U. and its member states with the Gulf of Guinea littoral states aiming at the permission of the use of private security guards by E.U.-flagged vessels calling at their ports," ECSA said in a statement earlier this year.
In addition, ECSA called for EU member states to contribute to security efforts in international waters in the Gulf of Guinea and to "coordinate the deployment of naval vessels" – a strategy that has proved effective off Somalia, where foreign forces (in particular, Chinese and Indian forces) have defeated multiple hijacking attempts in recent months. ECSA also asked that EU trade negotiations be linked with measures on maritime security as an "integrated part that enables trade."