NGOs: Norway's New Arctic Leases are Unconstitutional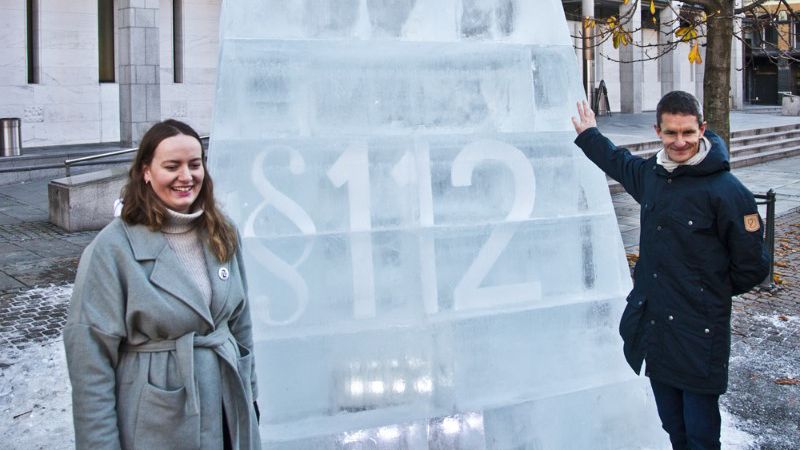 Two Norwegian NGOs are suing to prevent their government from allowing further oil and gas exploration activity in the Arctic on the grounds that it may be unconstitutional.
"We will argue in court that the Norwegian government has an obligation to keep its climate promises and will invoke the people's right to a healthy environment for ours and future generations," said Ingrid Skjoldvær of NGO Nature and Youth.
The complaint resembles previous lawsuits filed in Sweden, Pakistan, Uganda, the Philippines and in individual U.S. states, with the exception that it rests on a right to environmental quality that is explicitly enshrined in Norway's constitution. Article 112 guarantees that "every person has the right to . . . a natural environment whose productivity and diversity are maintained. Natural resources shall be managed on the basis of comprehensive long-term considerations which will safeguard this right for future generations as well." The amendment requires the state to take action to ensure that this right is defended.
Plaintiffs Nature and Youth and Greenpeace Norway contend that licenses granted to Statoil and 12 other oil firms in the 2015 Barents Sea round are a violation of "future generations' right to a healthy environment" because the leases will lead to additional carbon emissions. Norway is a signatory to the COP21 Paris climate accord and has committed to reducing its overall CO2 footprint; the NGOs argue that the Arctic licensing program is inconsistent with this goal.
"It's important to keep in mind that this lawsuit is about future oil that hasn't been discovered yet," wrote Greenpeace Norway head Truls Gulowsen in a recent op-ed. "We have already discovered far more fossil fuels than we can afford to burn, if the goals in the Paris Agreement are to be fulfilled. Burning the reserves in currently operating oil and gas fields alone would take the world beyond 1.5 degrees C," the maximum average temperature increase that would avoid substantial risk to human prosperity.
In addition, the two NGOs contend in their complaint that Norway's licensing round for the Barents Sea leases violated the legal due process rights of Norwegian citizens. By failing to incorporate a review of the drilling's effects on the future of the environment, the suit alleges, the Norwegian government did not adequately perform its responsibility to ensure their rights.
Norway's government asserts that the Barents exploration licenses are valid and is vigorously defending the suit. "This is a type of constitutional activism we have not seen before and that is different from our legal tradition in Norway," said Norwegian Attorney General Fredrik Sejersted, who took the time to personally represent the state in opening arguments. "This is an American-style use of our judicial system."