New ECDIS Tool Uses Internet of Things to Mimic Paper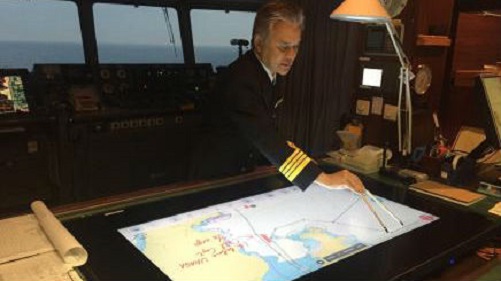 Nippon Yusen Kabushiki Kaisha (NYK), the Monohakobi Technology Institute and Japan Radio (JRC) have developed a support tool lets users write directly onto electronic charts with a stylus pen.
ECDIS will be mandatory on international voyages by passenger vessels over 500 gross tons and cargo vessels over 3,000 gross tons by 2018, and the idea behind J-Marine NeCST is to mimic the practice where bridge officers write on paper charts.
The new tool also integrates meteorological and hydrographic forecasts to support the preparation of optimal route plans. The system can promptly integrate electronic maps and other data between ships and land, and information such as routes written by hand can be synchronized with JRC's ECDIS. The capacity to synchronize with other ECDIS brands is currently under development.
The tool will be sold by JRC, and a patent is pending.