Navy Orders Submarine-Launched UAV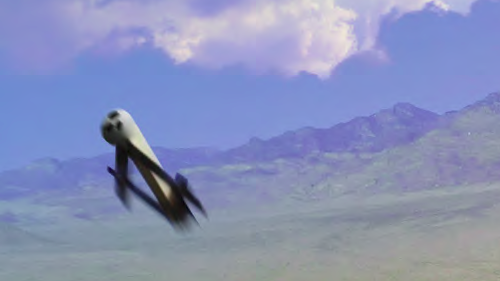 Defense manufacturer AeroVironment has confirmed news that the U.S. Navy has placed an order for its Blackwing compact UAV for submarine-launched airborne surveillance.
The number ordered and purchase amount weren't immediately disclosed, but Navy director for undersea warfare Rear Adm. Charles Richard had suggested an order volume in the range of 150 UAVs in March.
"These are fully integrated, they'll go in, talk back to the ship, talk to the combat control system and additionally we'll have 12 of a 21-inch torpedo tube launched vehicles with much longer launched duration," he told USNI News.
The Navy refers to the development program for the system as "AWESUM," for "Advanced Weapons Enhanced by Submarine UAS against Mobile targets." The Blackwing may be weaponized, the Navy says, for additional utility. It can be tube-launched from fully submerged or surface platforms, and integrates with existing Navy encrypted command and control systems. It incorporates a miniature electro-optical and infrared (EO/IR) payload, Selective Availability Anti-spoofing Module (SASSM) GPS a secure Digital Data Link (DDL). The Navy and AeroVironment developed the platform in concert with the Special Operations Command, and they anticipate that it could also be used to to support special forces.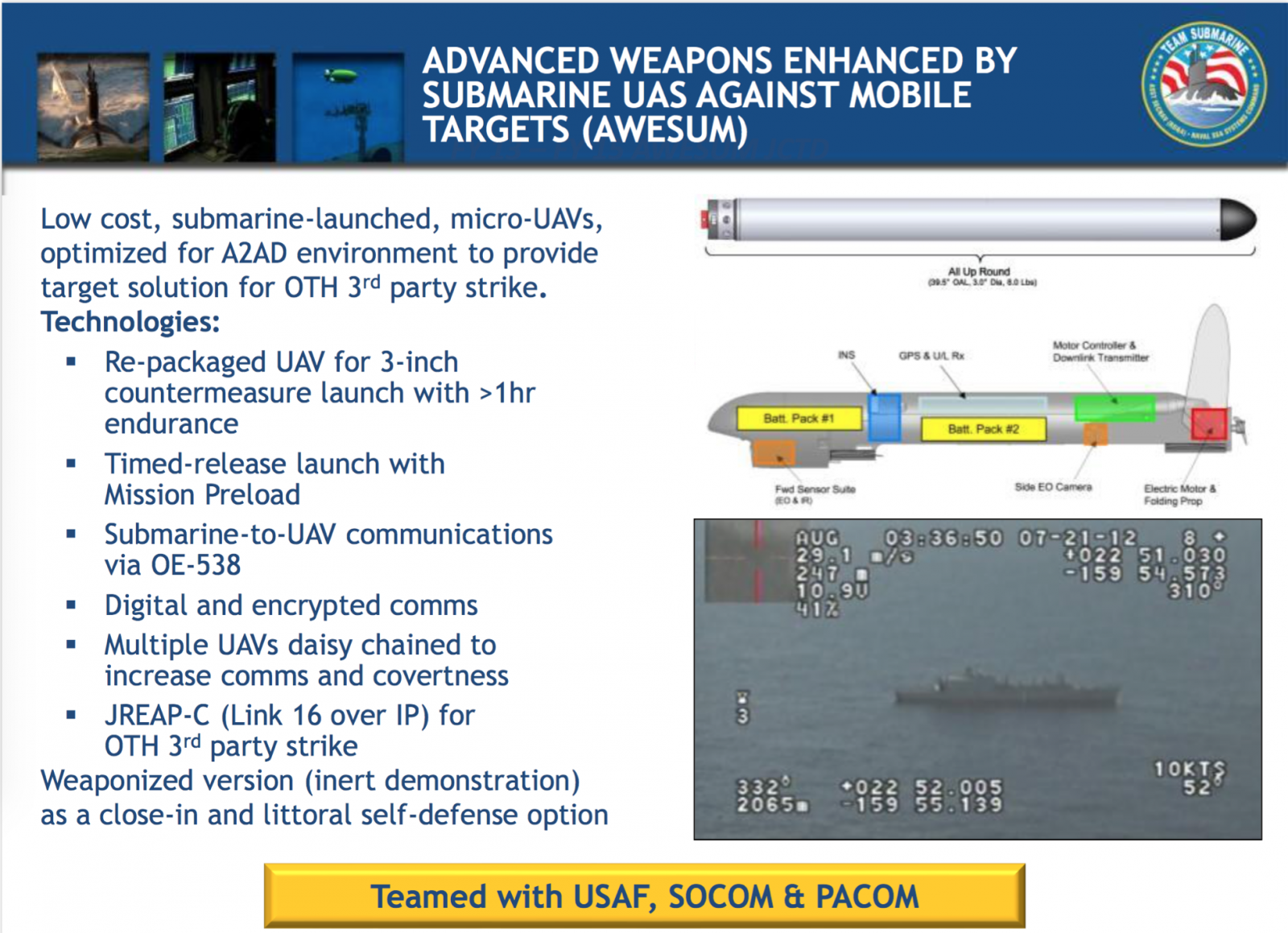 Image courtesy USN NAVSEA via USNI
AeroVironment offers a family of military UAVs, including the hand-launched RQ-11B Raven – the most widely used UAV in the world, the firm says – the three-pound Wasp AE, the longer-endurance RQ-20A Puma AE, the quadcopter Shrike and the backpack-carry Switchblade. The latter is technologically similar to the Blackwing, the company says. All are controllable through a common ground station system, improving ease of use and interoperability.