Navy Captain Faces Imprisonment in Fraud Scheme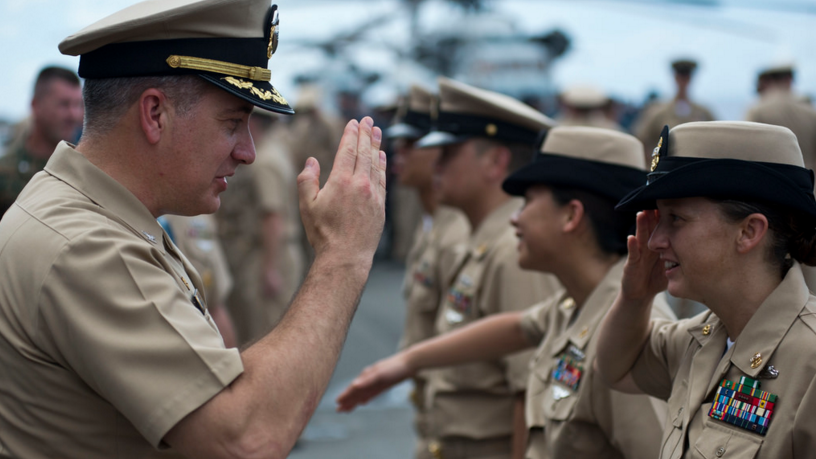 Captain Daniel Dusek, former commander of the amphibious assault vessel USS Bonhomme Richard, received nearly four years' imprisonment in sentencing Friday at a federal court in San Diego, on a bribery charge for involvement in the Glenn Defense Marine Asia (GDMA) fraud scheme.
Ten individuals have been prosecuted so far in the corruption investigation, which revealed a wide-reaching network exchanging secret information and fraudulent or inflated contract arrangements in exchange for bribes, including prostitution.
Dusek confessed to involvement in the scheme and pled guilty on the day charges were filed. The prosecutor's depiction of his involvement said that he had accepted bribes from GDMA and its owner, Leonard "Fat Leonard" Glenn Francis, including "dozens of nights and incidentals at luxury hotels, gifts, and the services of prostitutes; and in return, [he] would provide GDMA with classified U.S. Navy ship schedules . . . and would use his position and influence with the U.S. Navy to benefit GDMA."
The latter allegation was substantiated by emails suggesting that Dusek had convinced senior officers to bring the Abraham Lincoln carrier strike group to call at Port Klang, Malaysia, where husbanding services - provisioning and ships' agency - would be provided by GDMA. Dusek then disclosed the dates of the arrival to GDMA in advance; the carrier group later called at Port Klang on those dates.
In correspondence obtained by prosecutors, Francis described Dusek as "a golden asset to drive the big decks [carriers] into our fat revenue GDMA ports," specifically including Port Klang. He instructed a subordinate to "plug that in his ear."
Several months thereafter, prosecutors said, "GDMA provided Dusek with approximately eight nights in lavish hotel rooms, entertainment, and the services of prostitutes during port visits." In a court filing, Dusek admitted that he had "[succumbed] to the temptations before [him]."
U.S. District Judge Janis L. Sammartino sentenced Dusek to 46 months in federal prison. "It's truly unimaginable to the court that someone in [his] position with the United States Navy would sell out based on what was provided . . . hotel rooms, entertainment and the services of prostitutes," the judge said.
"I have disgraced myself and the navy that I love and now end my naval career in utter humiliation," Dusek said. But he implied that he was not alone in participation, and that the scheme extended further up the ranks of the Seventh Fleet command.
Francis pled guilty to bribery in 2015 and is cooperating; he has suggested that dozens of officials were involved. Other personnel facing charges include Michael Misiewicz and Jose Luis Sanchez, officers, and John Bertrand Beliveau, Jr., a special agent with the Naval Criminal Investigative Service, who allegedly leaked details of the Navy's criminal investigation directly to Francis and to GDMA.