NATO Ends Counter-Piracy Mission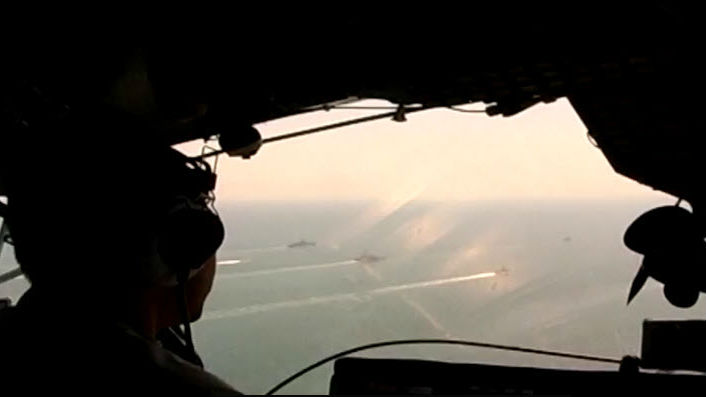 NATO has ended its Indian Ocean counter-piracy mission after a sharp fall in attacks, the alliance said on Wednesday, as it shifts resources to deterring Russia in the Black Sea and people smugglers in the Mediterranean.
All ships and patrol aircraft have now left the area off the Horn of Africa, where they patrolled since 2009, as part of a broader international effort to crack down on Somali-based pirates who had caused havoc with world shipping.
NATO says its "Ocean Shield" operation, as well as European Union and other counter-piracy missions, have significantly reduced attacks, with no ships captured off Somalia since May 2012. Activity has decreased from multiple incidences each month to zero within the last two years. At its peak, there were 33 ships held in captivity.
After more than a decade of NATO-led operations far beyond its borders, the U.S.-led military alliance is shifting to defend its territory to deter Russia in the east, following Moscow's 2014 annexation of Ukraine's Crimea peninsula.
"The global security environment has changed dramatically in the last few years and NATO navies have adapted with it," NATO spokesman Dylan White said in a statement. "NATO has increased maritime patrols in the Baltic and Black Seas. We are also working to help counter human smuggling in the Mediterranean."
Earlier this month, NATO broadened its operations in the Mediterranean to help the European Union stop criminals trafficking refugees from North Africa.
Final Flight
A detachment of 20 Royal Danish Air Force officers and enlisted service members took flight in their aircraft from the Seychelles one last time on November 19. The flight marked the end of the 6th Royal Danish Air Force Challenger CL-604 deployment as a part of Operation Ocean Shield.
The Danish detachment was the last of NATO forces assigned to the counter piracy mission in the Indian Ocean. The Danes primary task was to produce an intelligence picture composed of the pattern of life along the Somali coastline; within tiny camps and large cities. The detachment covered 1,800 kilometers (1,100 miles) of coastline in which intelligence specialists reviewed and disseminated photographs and video files to produce an intelligence picture.
Overall, the Danish Challenger aircraft detachments completed more than 200 flights totalling more than 1,100 hours of patrolling along the Somali coastline and in the Indian Ocean since 2011.