Nationwide Strike Shuts Port of Rosario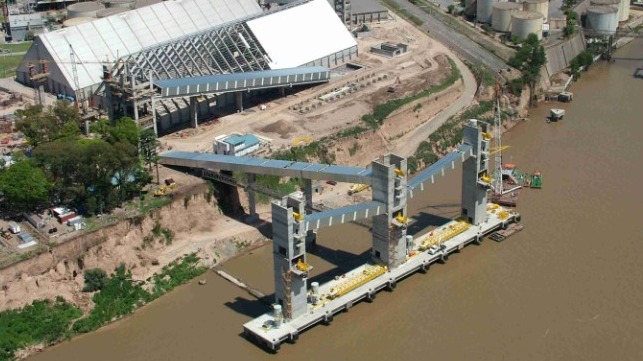 On Tuesday, a one-day strike brought industry to a halt across Argentina, including the operations of the key agricultural port of Rosario. Freight companies and public-sector transport organizations also saw stoppages.
Guillermo Wade, the head of Argentina's industry association for ports and maritime businesses, told Reuters that there was "zero activity" at Rosario, which is one of the world's busiest ports for soybean products.
National union CGT led the labor action, which was held to demand compensation for Argentina's exploding inflation and the rapid depreciation of the Argentine peso. As an example, the national railway unions won a 15 percent wage increase in April, but this has already been wiped out by 40 percent inflation. Railroad workers are seeking an additional 10 percent increase to offset the loss of purchasing power.
The labor actions follow a season of severe drought, which has hit Argentine soy and corn farmers hard. The damage from the drought contributed to a decline of agricultural activity of 10 percent in July, and an overall economic contraction of three percent in the same month. Argentina's central bank has lifted its benchmark interest rate to 60 percent to combat the rate of inflation.
The IMF negotiated a $50 billion bailout package with the Argentine government in June to help offset the economic damage, and is now planning to boost it to $57 billion. "A great deal of work remains to be done if Argentina is to respond effectively to the current challenging circumstances. That effort is just beginning," said IMF director Christine Lagarde at a press conference Thursday.