MSC Ship Aground in St. Lawrence Seaway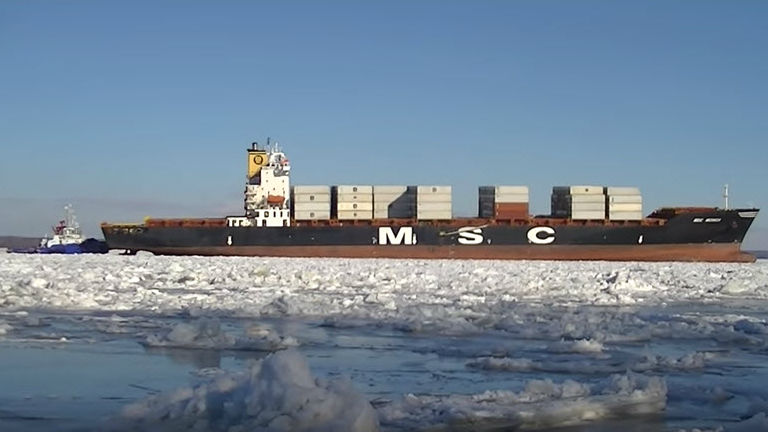 Canada's Transportation Safety Board has deployed a crew to Deschaillons-sur-Saint-Laurent, Quebec, after the container ship MSC Monica ran aground on Friday.
The incident occurred in the St. Lawrence Seaway about 190 kilometers northeast of Montreal, between Trois-Rivières and Québec City.
The 245 meter (800 foot) vessel reportedly experienced rudder problems and drifted off course. The hull does not appear to be breached, and no injuries or pollution have occurred as a result of the grounding. Traffic on the river has been unaffected.
The ship is reportedly unable to be refloated on its own power.
The 3,400 TEU vessel was built in 1993 by Samsung Shipbuilding & Heavy Industries.
The MSC Sabrina grounded in 2008 not far from Trois-Rivières. It took a month for the MSC Sabrina to be refloated.