Mitsubishi Reconsiders its Cruise Ship Business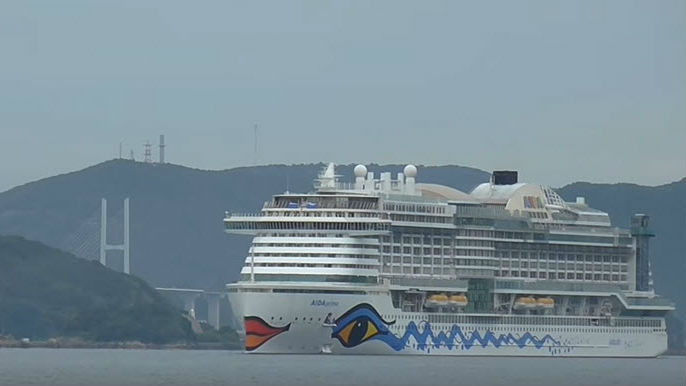 Mitsubishi Heavy Industries is revisiting its position in the cruise ship building industry following long delays and steep writeoffs on the AIDAprima and her yet-to-be-named sister ship, which is still under construction.
In a presentation on the group's third quarter 2015 financial results in February, president and CEO Shunichi Miyanaga told investors that it was time for transparency on the troubles its shipyard division had had with the first-in-class AIDAprima, its first vessel for a Carnival Group company since 2004. There were several areas of difficulty, he said: the planning phase for AIDAprima caused challenges and delays; the specifications for safety systems, shipboard amenities and technologies had changed since the yard's last Carnival cruise ship order; and a series of communications and design approvals problems held back production, he said. AIDAprima was to be delivered at the end of 2014, but she wasn't handed over to Carnival until March of this year.
In an interview with the Financial Times published Tuesday, Miyanaga said that the losses on the two AIDA vessels ($1.8 billion to date) were prompting a review of the firm's involvement in cruise vessel construction. Specifically, he said that supply chain difficulties put Asian yards at a disadvantage relative to their European peers when it comes to cruise ships. "We have been having difficulty finding an appropriate supply chain for Asia, especially in Japan, for some of the specifics, for some of the equipment and some of the systems for cruise ships," he said.
Miyanaga suggested that MHI is seeking "to explore the best way forward in the cruise ship business as a systems supplier and an engineering supplier" – especially given the firm's geographic proximity to a growing Chinese cruise market.
MHI's shipbuilding orderbook is mainly comprised of LNG and LPG carriers. It no longer bids for construction of oil tankers, bulkers and box ships, for which orders are dominated by Chinese and South Korean yards.