Missile Attack Destroys Ex-Navy Ship off Yemen
Yemeni Houthi rebels claimed Friday that they hit a former U.S. Navy test ship in the Strait of Bab al-Mandeb with "rockets" and that it has been "completely destroyed."
The vessel, the HSV-2 Swift, was operating under the control of the Saudi-led, pro-government coalition fighting the rebels. The coalition confirmed the attack and claimed that the vessel had been conducting a routine humanitarian relief mission to Aden.
The Yemeni government said in a statement that the strike was a "terrorist attack that violates international laws" and a "flagrant aggression against life."
State-owned media said that all aboard were rescued with no loss of life.
The coalition forces have been attempting to drive the rebels from the highlands overlooking the strait, but the Houthi fighters still control much of the coastline.
The futuristic hybrid catamaran HSV-2 was built in 2003 and leased to Military Sealift Command until 2013. She was used as a proof of concept / testing vessel for the U.S. Navy, and she engaged in a wide variety of activities, including MCM, forward staging for Navy SEAL teams, humanitarian relief during Hurricane Katrina and the Israel-Lebanon conflict, and testing for the deployment of unmanned surveillance blimps.
The Swift was capable of shallow water operations and had a quarter ramp for ro/ro loading, in addition to a helicopter deck, making her suitable for logistics operations. Her top speed was 45 knots. She was lightly armed and armored, built to commercial rather than military design standards, and was not fitted with a close-in weapons system for anti-ship missile defense.
After her Navy charter ended, she underwent a refit at the Incat yard in Australia in preparation for sale. Jane's Defense reported that she was sold to the National Marine Dredging Company of UAE.
Her last recorded AIS position, at 1640 hours September 30, showed her in the Gulf of Aden and making way for Bab al-Mandeb.
The destruction of the Swift is at least the fourth such anti-ship missile attack off Yemen, following three strikes on coalition naval vessels last year. So far, the rebels have not targeted merchant shipping.
Analysts suggest that the Chinese made C-802 anti-ship missile – a compact, truck-mounted launch platform used by the Yemeni Navy – was the ordnance most likely used in the strike.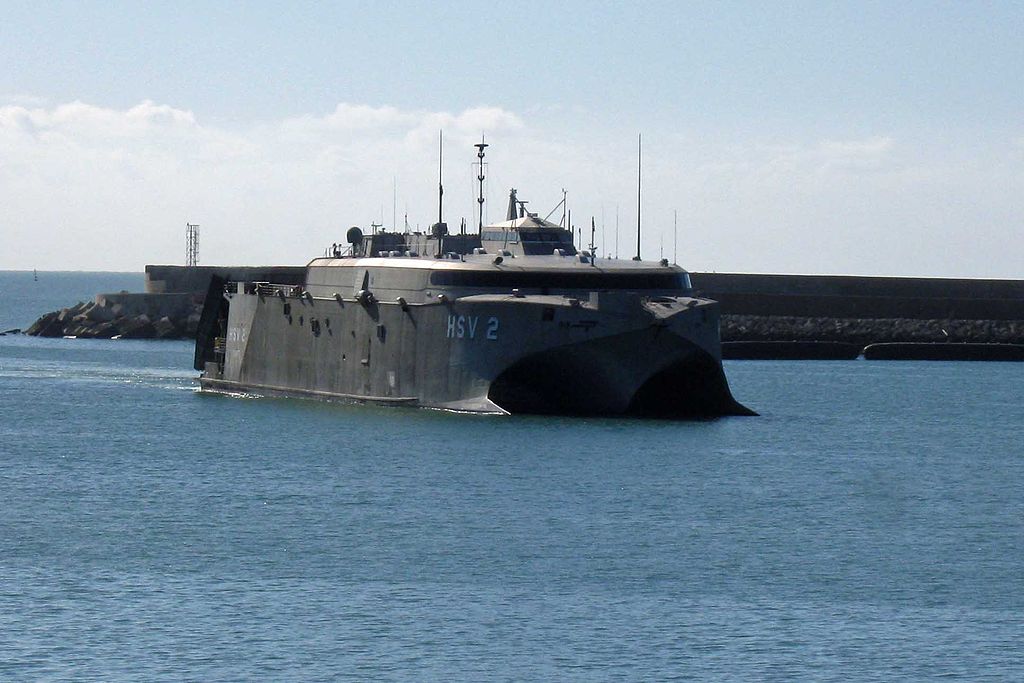 File image courtesy Mark Evans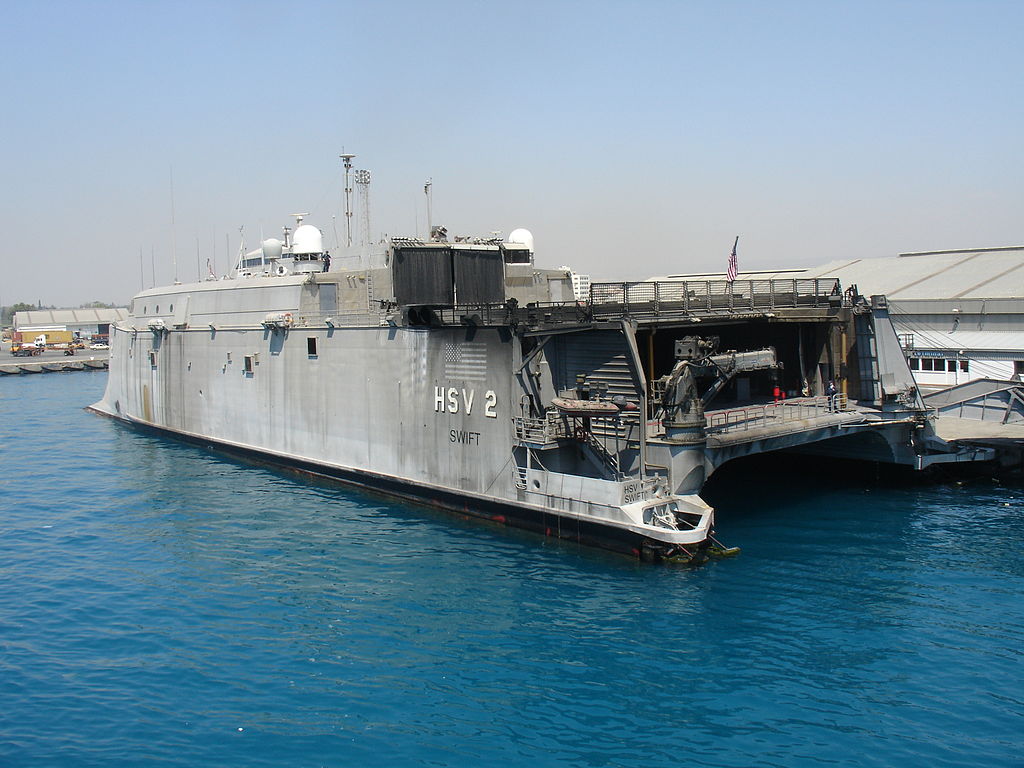 File image courtesy mgiganteous1