MHI Establishes New Risk Team After Cruise Ship Mistake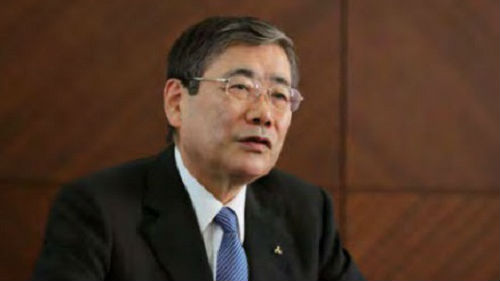 Mitsubishi Heavy Industries (MHI) has published its 2016 report outlining a new approach to risk management after its troubled venture into building the first-in-class AIDAprima, its first vessel for Carnival Corp since 2004.
CEO Shunichi Miyanaga said MHI traces its origins to shipbuilding, and it has a strong track record in the construction of cruise ships. "The construction of cruise ships for the AIDA Cruises brand resulted in what I believe is a truly outstanding vessel. However, the difficulties we experienced during its construction were caused by technical shortcomings in producing the hotel-class accommodation and entertainment facilities that the project required. The specifications of cruise ships have advanced significantly in recent years, and MHI did not objectively evaluate its corresponding technical and comprehensive management capabilities for the construction project. As a result, we made various decisions using outdated parameters."
There is nothing wrong with stepping into uncharted waters, he said, but in this case, there were many areas that now call for serious review. "For example, our approach to decision making and the lack of a framework for making sober, objective evaluations of overall technological and management capabilities will require consideration."
Miyanaga has therefore established of the Business Risk Management Division under his direct oversight. The new division incorporates both a Risk Management Department and a Risk Solutions Department. The Risk Management Department is charged with addressing business risks at the corporate level and preventing risks at the process level. The Risk Solutions Department will primarily focus on devising solutions and supporting settlements after serious risk incidents have occurred.
Miyanaga says the division is under his direct oversight because risk judgments are an inseparable component of his aspiration to grow the company. "Determining which risks to take on in order to achieve growth is the very essence of business decision making, and this is an issue that should be decided by top management. In the days when the business environment offered robust growth opportunities in Japan, perhaps it was not necessary to take on such significant risks.
"Today, however, if the MHI Group is to thrive in the future, it is inevitable that we must take up new challenges, such as creating new businesses or undertaking projects for overseas clients," he says.
"Our experiences from the large cruise ship construction project, combined with the experience we have gained in resolving related issues, deepened our understanding of risk management. However, given the magnitude of the loss we incurred, this series of events simply cannot be written off as a worthy lesson."
Earlier this month, MHI announced that it had abandoned its ambition to build European cruise ships and will stick to making smaller ferries and other medium-sized passenger ships.
MHI booked 238 billion yen ($2.3 billion) in extraordinary losses in the three business years ended March 31 due to cost overruns and delays in the construction of two 100,000-ton class cruise ships for Carnival Corp.
The construction of the vessels for Carnival was plagued by faulty engines, late design changes and onboard fires. That delayed delivery by more than a year and increased construction costs for the first of the two ships by almost four times to nearly $2 billion.
The report also outlines progress towards the company's medium-term business plan, FY2015 financial results and various social and environmental initiatives.
The report is available here.