Marine Insurers Join the Fight Against Illegal Fishing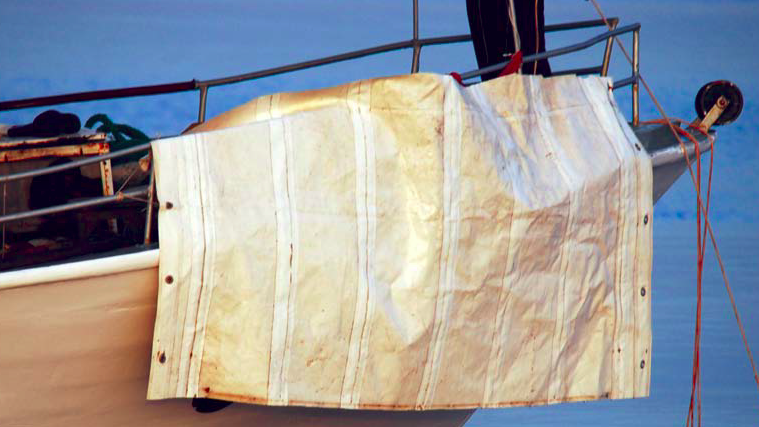 Environmental NGO Oceana and a group of leading marine insurers have released a statement on safeguards to reduce the threat of illegal, unreported and unregulated (IUU) fishing. The group has commited to implement and promote due-diligence processes that will make it harder for blacklisted fishing vessels to find insurance coverage.
According to the UN, IUU fishing costs the global economy between $10 billion and $24 billion annually, which translates to 11-26 million tonnes of fish. "IUU fishing has ramifications for all of us and contributes to overfishing. It takes away jobs from honest fishers and supplies the unsuspecting public with illegally-caught food," said Lasse Gustavsson, the executive director of Oceana Europe.
Researchers have identified marine insurance as one of the main sources of leverage in the fight against IUU fishing. Just like the legal fishing fleet, many IUU vessels are required by law to have insurance, and many operators prefer to have it even if it isn't required. In a 2016 paper, Dr. Dana Miller and Dr. Rashid Sumaila of the University of British Columbia's Fisheries Economics Research Unit argued that many IUU fishing firms would be exposed to catastrophic risk if they could not insure their ships. Miller and Sumaila found that dozens of known IUU fishing vessels were listed on publically acessible insurance databases, demonstrating that some commercial insurers (and occasionally some P&I clubs) were extending coverage to blacklisted operators. They concluded that some insurers did not have adequate safeguards in place to ensure that vessels suspected of illegal fishing are kept off the rolls. The researchers did not name the firms involved.
In a statement issued by Oceana on Monday, Allianz AGCS, AXA, Hanseatic Underwriters, Generali and The Shipowners' Club committed to "encourage the adoption of measures that help to reduce and eliminate IUU fishing." The group "will not knowingly insure or facilitate the insuring of vessels that have been officially blacklisted for their involvement in IUU fishing." Other signatories to the letter included Gard, Santam, Moretrygd, Tromstrygd, FATUM, NAT Re, British Marine, Tokio Marine Kiln, FIDES and SAIA. The statement is open for individual agents, brokers and insurance firms to sign.
"Today is a major breakthrough with leading insurers committing to deny a financial lifeline to pirate-fishing vessels. We call on other insurers to show corporate responsibility and sustainability leadership by joining this fight against IUU fishing," said Oceana's Gustavsson.