Maersk Conducts Delivery Drone Test - With Cookies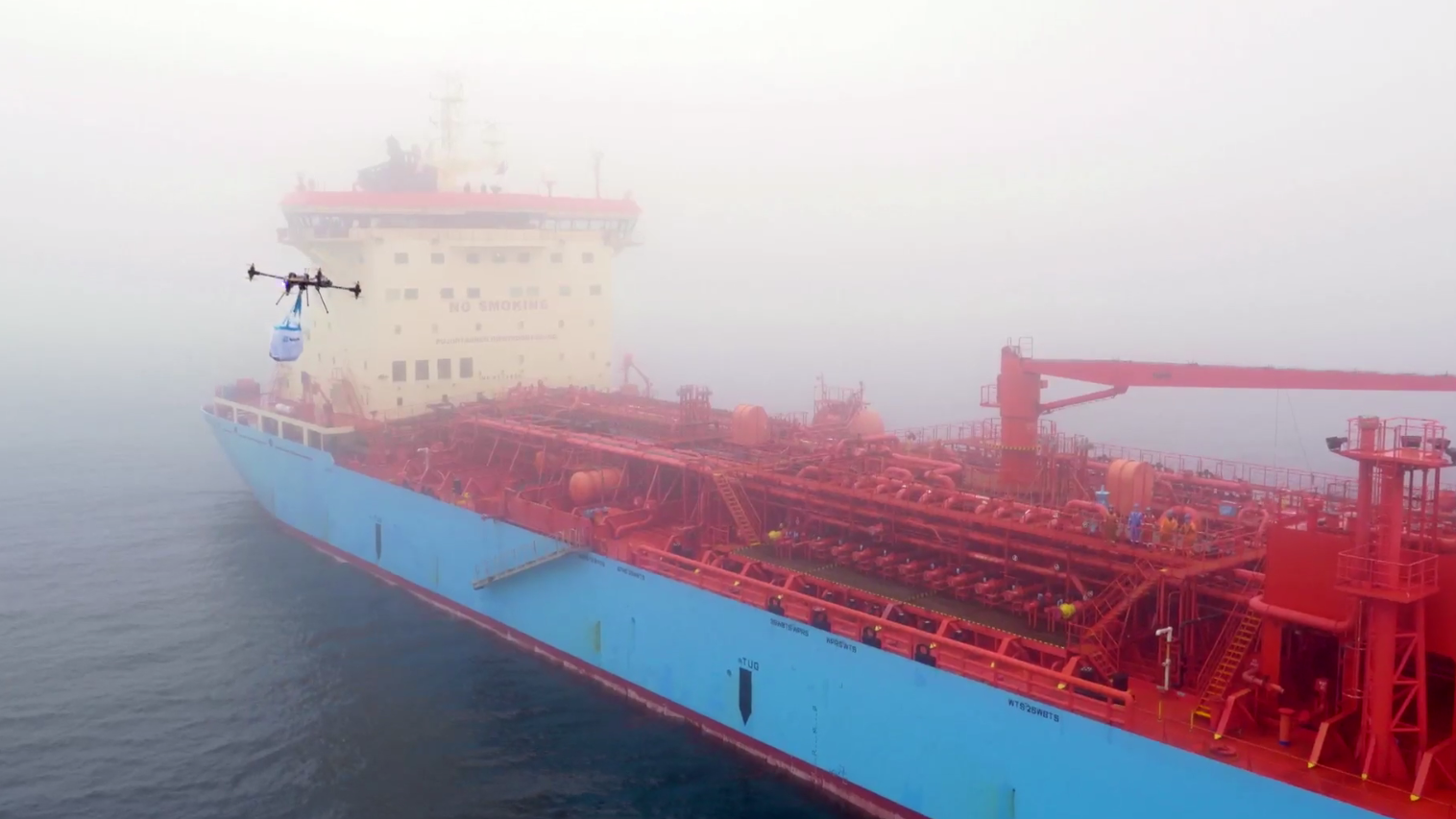 Maersk Tankers has conducted a proof of concept for ship-to-ship delivery by intrinsically safe drone, using a test cargo of baked goods.
Maersk Tankers supply chain manager Markus Kuhn and pilot / operator Thierry Bauer brought the small, high-specification UAV and a box of cookies to the dock at Kalundborg, Denmark, where they looked for a good spot to launch a flight to the nearby Maersk Edgar. Due to restricted visibility, they moved the test to a barge so as to get a bit closer.
The drone, built by French firm Xamen, is ATEX approved for use in explosive environments; it is designed so that even in the event of a crash, it will not generate any sparks, a critical requirement for the tanker operator.
Maersk says that drones have the potential for cost savings of as much as $9,000 per vessel per year, as they could reduce the need to hire tenders for deliveries when a ship is not tied up at the dock. "It's often quite challenging to get things on board," Kuhn said. The test drone used is limited to about four pounds, but larger models – not explosion-proof, at least not yet – can carry over 20. Even so, four pounds is enough for small parts and for medical supplies, among other cargoes.
Kuhn adds that Maersk is testing drones for all sorts of purposes, including inspections of Maersk Oil's offshore assets and APM Terminals' port facilities. One potential cost-saver could be the use of an ATEX-rated drone to inspect a tanker's cargo tanks, without the need for the cleaning steps required for human entry.
Aboard the Edgar, Captain Peder Georg Kastrup Christensen reported that the cookies survived the trip unbroken. "It's a totally new step in delivery to vessels," he said.