Louisiana's Pilots Launch State-Backed Initiative to Boost Diversity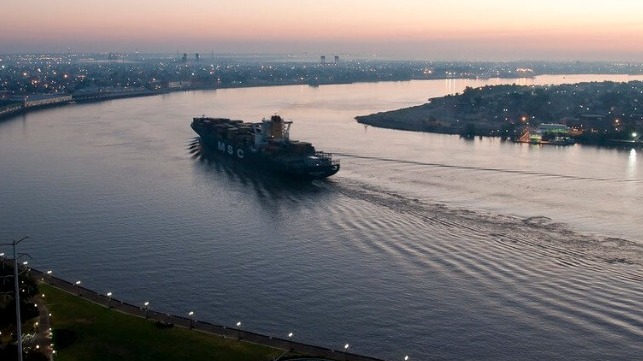 Pilotage is often seen as the pinnacle of the seagoing profession, requiring a high degree of skill in ship handling and navigation. It also takes nerves: pilots have to make hard calls in tough traffic situations, and they take a calculated risk every time they make a transfer to the pilot ladder.
Accordingly, it is the best-compensated job afloat in the U.S. maritime industry, with typical annual earnings between $400,000-700,000, depending on location. For a select few who work their way up the ladder, it is a life-transforming professional opportunity, with more earning potential than becoming a corporate attorney, college president or surgeon.
In a new initiative backed by the state of Louisiana, the New Orleans-Baton Rouge Steamship Pilots Association (NOBRA) and Crescent have committed to accelerate their efforts to invite all communities to participate in maritime careers, broadening the future applicant pool for this once-in-a-lifetime opportunity.
"Last legislative session the river pilots pledged to make African Americans and other minorities aware of the increasing number of career opportunities in Louisiana's maritime industry," river pilot Capt. Lee Jackson said in a statement. "To keep pace with this industry, it is important to develop additional talent, and the pilots will lead the way."
NOBRA and the Crescent River Ports Pilots Association have partnered to create the Open Waters Initiative, a new program designed to connect communities of color and women to the maritime industry. "We believe that we are positioning our state for collective impact and economic vitality by providing equitable opportunities for diverse communities and small and historically underutilized suppliers," the associations said in a joint statement.
Their joint efforts will include efforts to share information about the industry with communities of color and women through supplier diversity, matchmaker sessions and events; community events to reach out to communities of color and women, bringing them closer to employment in the maritime industry; and workforce development efforts to bring in new talent and advance the progress of current members of the maritime workforce.
"The state's number one industry should and must be as diverse as its citizens, which is why our goal with this new broad reaching campaign is to offer a path forward to help promote, recruit, train and educate our people about the abundant job opportunities that this important industry has to offer and help guide them through the process of becoming part of it," said Louisiana Gov. John Bel Edwards in a statement.
Top image: Boxship on the Mississippi at New Orleans, 2010 (VXLA / CC BY 2.0)