Lomar Shipping Partners With Startup on Atmospheric Methane Removal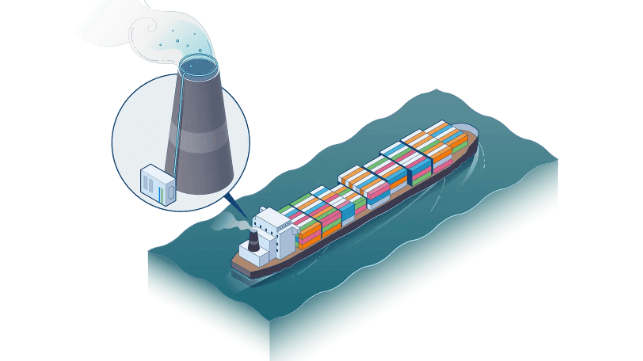 Lomar Shipping's in-house tech division, Lomarlabs, is working with a new climate-tech startup to develop a system for breaking down methane - not from the ship's own emissions, but in the air itself.
Lomartech is partnerhing with Blue Dot Change to develop and test a new, nature-based catalyst that can break down methane in the air. Methane is one of the most potent greenhouse gases, and pound for pound, it has about 25 times as much warming effect as CO2 on a 100-year timescale (and it's even more powerful in the short-term).
Methane gradually breaks down in the atmosphere through interaction with UV light and ionic compounds. The iron found in fine particles of airborne dust from windstorms over land - for example, the well-known Saharan dust clouds that blow out over the Atlantic - catalyzes the reaction.
The fresh sea air contains chlorine ions in relative abundance, and Blue Dot thinks that it can speed up the natural process of breaking down methane by releasing an iron chloride compound into the air. Its proposal is to use a ship's stack to eject this catalyst into the air as the ship continues on its commercial voyage. The catalyst should stay suspended in the air for up to 10 days, depending on weather conditions. This will recreate an environment similar to the air at sea level, but more concentrated, according to Blue Dot.
Lomar will be providing a platform for testing Blue Dot's technology, and is advising on technical matters as well.
"Lomarlabs is advising on the engineering and design of this transformative solution, adapting it to the realities of everyday shipping operations and providing industry insight and expertise. We are focused on catalyzing new, environmentally-driven technologies and believe this nature-centered approach has the potential to introduce systemic, gradual change in the way we remove methane from the air," said Lomar's Stylianos Papageorgiou.
Lomar is also working with UK startup Seabound to test a new system that uses quicklime pellets to capture CO2 in the ship's stack.