Live Export Vessel Launched Amid Cruelty Concerns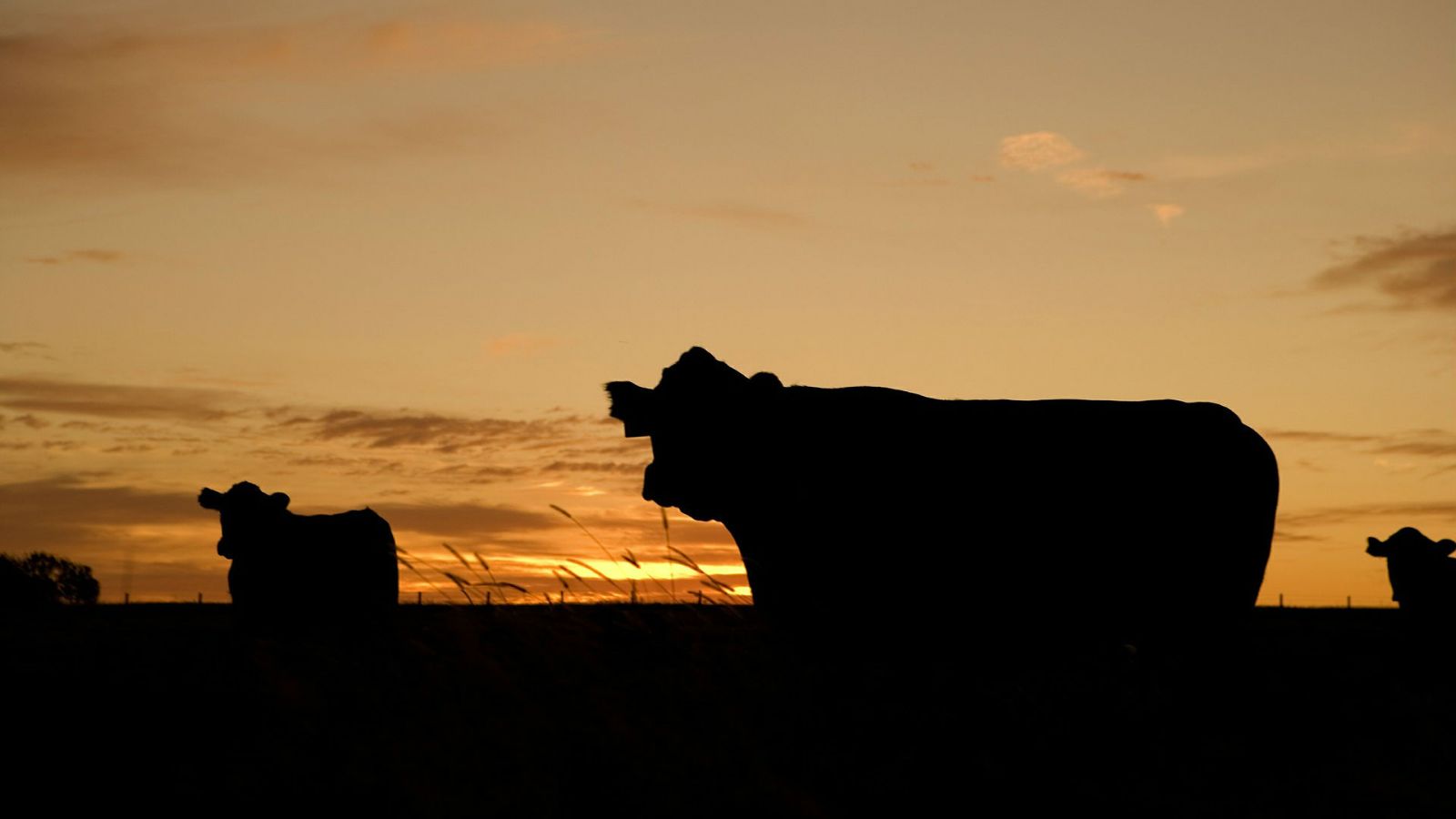 Australian live export company Wellard Limited has welcomed the purpose-designed and built Ocean Shearer to its expanding fleet of livestock vessels, immediately increasing Wellard's fleet carrying capacity by 50 percent. Animal welfare organizations, however, continue to point to the failure of animal welfare regulations that mean cruelty to animals continues to occur once the industry's animals reach overseas markets.
Improved Design
The new vessel was built by COSCO and is an improved version of Wellard's earlier flagship, the Ocean Drover. With a 23,500 square meter carrying capacity it can transport 20,000 cattle or 75,000 sheep or a combination of both. It has a fuel range of approximately 18,000 miles and one the highest speeds in the industry. The vessel's fodder storage system holds approximately 3000 tons, an increase on previous designs.
Wellard CEO Mauro Balzarini said the size and speed of the Ocean Shearer provides voyage flexibility as well as economies of scale, especially as markets expand and distances increase. "We have high expectations for the Ocean Shearer. We have improved what is already an industry benchmark, our Ocean Drover, with stronger ventilation, higher fresh water production, and other enhancements of livestock services. These improvements will enhance animal welfare outcomes while the additional fodder capacity provides greater voyage planning flexibility and reduced costs.
"The vessel's build quality is excellent and it's electronically controlled engines will ensure high efficiency and low emissions. She matched the required performance benchmarks during an intense sea trial program, so we expect the Ocean Shearer will form an important part of Wellard's strategy to develop and increase worldwide trade in live sheep and cattle to meet growing global consumer demand."
The vessel is suited to trans-hemisphere routes. The major improvements that have been incorporated into the design of the Ocean Shearer include double hull construction, a quieter, stronger ventilation system, larger water generation and fodder storage systems and a more efficient engine.
The ship is expected to start transporting Australian cattle to China later this year. Wellard is currently in a joint venture with the Fulida Group to build feedlots and an abattoir in China to capitalize on the nation's growing demand for beef.
Cruelty Continues Outside Australia
Animal welfare group Vets Against Live Export says despite assurances to the contrary from government and industry, the live export of cattle, sheep and goats results in immeasurable animal suffering. The old argument that the live exporters sourced cattle whose breed, age or weight were generally unsuited to profitable processing in Australia is not true, says the organization. Live exporters are sourcing cattle in direct competition to processors within Australia and, for the extra return of a few cent per kilo to the farmer, jobs are lost and animals are exposed to all the inherent welfare risks in oversea shipping and slaughter.
Animal welfare group the RSPCA is also slamming the performance of live exporters, with a report showing nearly 100 complaints have been made in the past five years, including critical breaches.
The report on the Exporter Supply Chain Assurance System (ESCAS) from the Department of Agriculture and Water Resources includes incidents in Gaza of 'cattle being forcibly dragged or made to jump off trucks,' 'slaughter without the use of appropriate restraint facilities', 'the use of multiple cuts and stabbing or sawing motions', and 'animals still conscious several minutes after first cut made'.
RSPCA Australia's Chief Scientist and Strategy Officer, Dr Bidda Jones, said Australians and the producers who sold their live animals into the export market would be appalled by the details in the report.
"Of the many disturbing incidents outlined in the report, the non-compliance events in Thailand and Vietnam reveal that exporters are rushing into these new and yet non-compliant markets. ESCAS is supposed to ensure all exported Australian animals are handled and slaughtered according to minimum standards set by the Australian Government. This is obviously not the case."
Vessel specifications - Ocean Shearer
Length: 189.3m
Breadth: 31m
Gross tonnage: 36,028 tons
Livestock area: 23,500 square meters
Number of decks: 9
Design draft: 8.85m
Fresh water capacity: 350 tons
Fresh water production: 800 tons/day from five reverse osmosis units
Fodder Capacity: 3,000 tons
Ventilation: Greater than 0.5 meters/second across all pen areas. Greater than 100 air changes per hour.
Speed: knots: 18 knots
Engines: MAN B&W type 6S50 ME – B9,5 TII