Live Export False Alarm?
The Jerusalem Post carried an article on August 6 indicating that there was a crisis on board a live export ship bound for Israel and that many animals were dying.
The Brahman Express, on its way from Portugal to Israel carrying thousands of sheep and cattle, had reportedly issued a distress call with a request for veterinarians, as there appeared to be an epidemic of an unspecified nature on board. The animal welfare organization Israel Against Live Transports sent a letter to Agriculture Minister Uri Ariel on Saturday night demanding the livestock-carrier be stopped from entering Israel.
The vessel has since arrived in port after about 12 days at sea and has offloaded its cargo of about 13,000 lambs and 732 cattle. The Israeli agriculture office sent a team to inspect the animals and stated they were in good condition.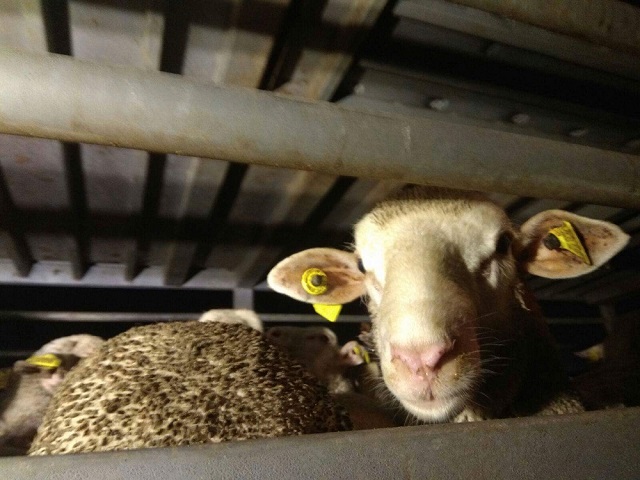 However, Israel Against Live Shipments questions how many diseased or dead animals were thrown overboard – a routine method of disposal in the industry. "Only the crew can really know this. What we know is that this ship typically takes 36-48 hours to offload, and it took 12 hours yesterday. Our request to the Agriculture Minister was to refuse to accept the animals in Israel, as they can contaminate local herds and can also pose a health risk for the Israeli public - in addition to all of the abuse these poor animals go through."
Some in the live export industry claim that anti-live export organizations sometimes exaggerate the truth, and that this may be such a case. But for Australian former live export veterinarian Dr Lynn Simpson, the solution is to have veterinarians on all live export voyages, no matter how short.
"The Brahman Express has always, in my experience, been a ship that is well maintained, designed and performs well. This would indicate to me that the animals were loaded with a disease present or developing or that they have had a ventilation breakdown and any deaths were heat stress or air deficiency related," says Simpson.
The vessel is closed-sided, so mitigating factors would be minimal if a ventilation breakdown occurred, unlike on open decks where a ship can utilize the breeze or sailing direction to optimize air catchment whilst ventilation problems are being fixed. "This is another good example of the inherent risks of trading in live animals," she says.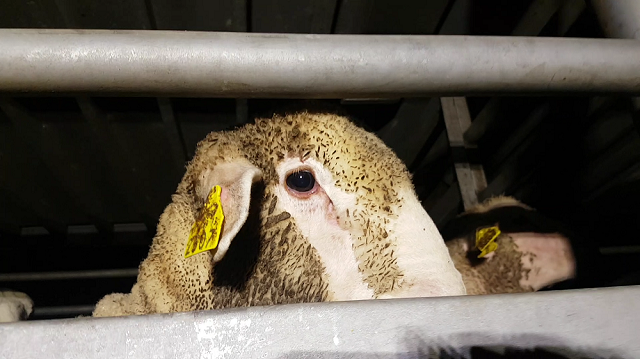 Australia, a leading exporter of both sheep and cattle, leads the world in its requirements to mitigate such risks and is the only country in the world with legislation that decrees that the welfare of Australian-originated livestock remains the responsibility of the exporter. Livestock carriers leaving Australia generally carry a veterinarian, paid for by the exporter, on longer voyages.
Not complacent, the nation's Federal Government recently announced that it will conduct a formal review of the Australian Standards for the Export of Livestock (ASEL). The ASEL govern the handling of animals in Australia's livestock export supply chain from selection on-farm through to the point of discharge in the importing country. The review will examine the latest industry science and will include the establishment of a technical advisory committee comprising an independent chair, two animal health and welfare experts, a person with an expert knowledge of the livestock export industry and a regulatory expert.
Simpson welcomes the review and hopes it will consider the need for independent, onboard veterinarian care, but notes that Australia currently only carries vets on long haul voyages that got to or through the Middle East. So, a trip the length of Portugal to Israel would likely not carry a veterinarian were it Australian managed.
The Australian Veterinary Association says that, ideally, Australian food animals should be slaughtered as close to the site of production as practicable to minimize transport and handling stress and to ensure they are protected by appropriate and enforceable animal welfare and slaughter standards. Where live export occurs, an Australian-registered shipboard veterinarian must accompany each shipment, and this veterinarian must be independent and thus not employed by either the exporting company or the shipping company.