Libyan Coast Guard Faces Allegations of Corruption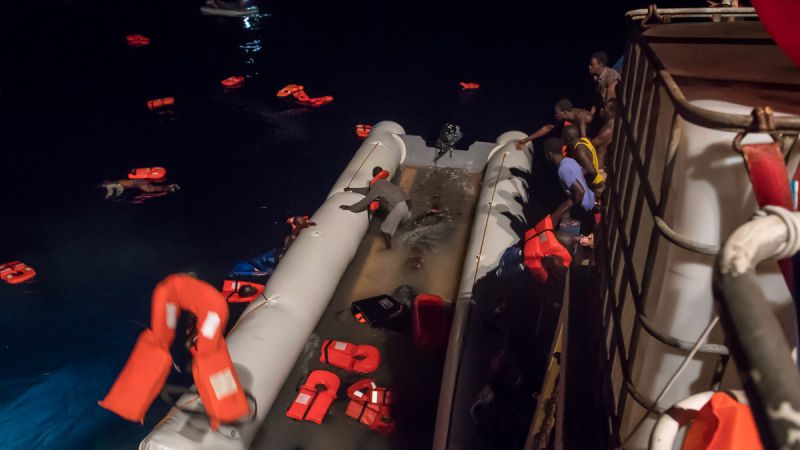 Italian coast guard officials report that maritime migration is increasing on the Libya-to-Europe route, driven by deteriorating living conditions on the ground and concerns that the route may soon be closed by toughened EU border enforcement policies. Thanks to crowded boats and rough winter weather, fatalities rose to an average of 15 per day over the past three months.
At the same time, conflict and corruption on the ground have called into question the EU's plans to train the Libyan Coast Guard and return migrants to Libyan shores. In February, Libya's UN-backed government in Tripoli agreed to direct its coast guard to return migrants to shore in exchange for training assistance and financial aid. On Monday, Libyan Prime Minister Fayez Serraj negotiated for an additional EU assistance package of $860 million in military equipment, including ships, vehicles, helicopters and communications gear.
Some question whether using Libya's coast guard to turn back migrant boats is ethical. SOS Mediterranee says that refugees are reporting a high rate of human rights abuses in Libyan transit camps and prisons, reinforcing a well-documented narrative of the forced detention, extortion and mistreatment of African migrants at the hands of Libyan authorities.
"They take you to a prison, give you a phone and make you phone your family to get them to pay to get you out," one Cameroon national told the NGO. Another alleged that the "Libyans shoot us like dogs." The Libyan coast guard itself faces charges of human rights abuse following a raft boarding that killed at least 15 migrants last October.
Corruption adds another layer to the concerns over human rights abuses. Libyan coast guard crews have been observed waiting for migrants to be rescued, then swooping in to confiscate the outboard motors from their boats, potentially for resale to human traffickers. Reports from within Libya indicate that in some areas, the coast guard may be collaborating with human traffickers and charging fees for non-interference in their operations.
Antti Hartikainen, the director general of Finland's National Board of Customs, ran an EU mission to assist Libyan border security forces in 2013. "It has always been like that," he told Politico recently. "They have these units which operate mostly on their own." His views appear to be shared by the EU's Operation Sophia, the military mission that is carrying out the training: in an internal report seen by Politico, Operation Sophia staff noted that "migrant smuggling and human trafficking networks are well ingrained into local patterns of life, employing facilitators while paying off authorities and other militias."