Libya Excludes NGO Vessels from "Rescue Zone"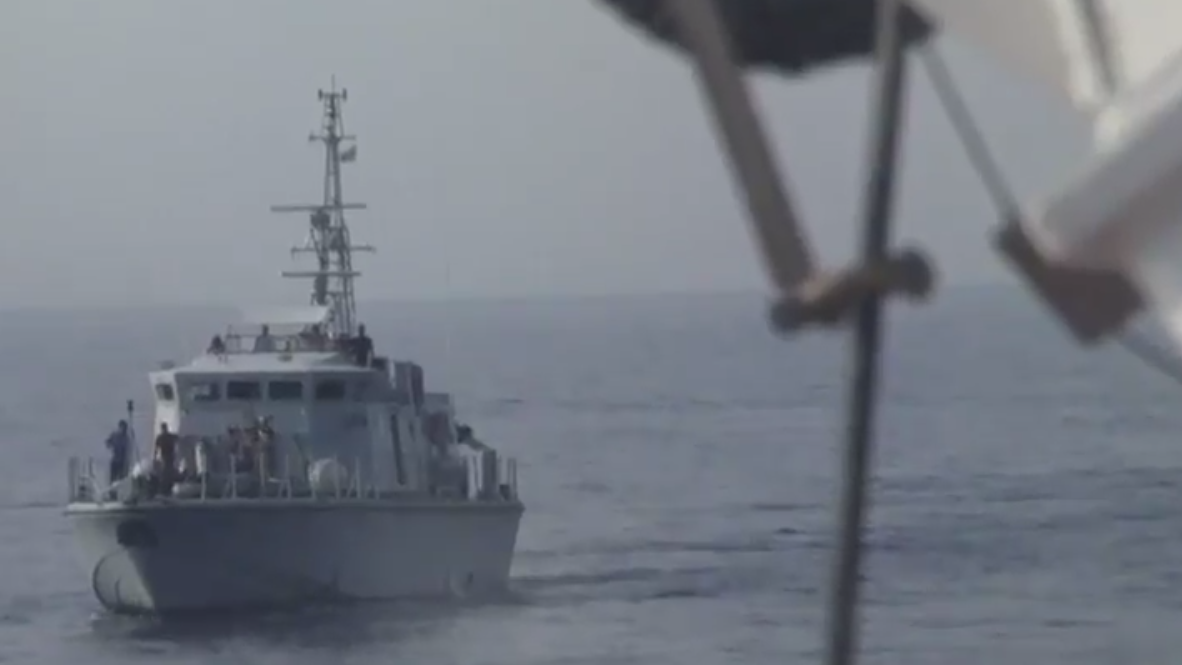 On Thursday, the Libyan Navy announced a ban on foreign NGO migrant rescue vessels within an unspecified "search and rescue zone" off the Libyan coast.
Privately-operated rescue ships typically wait outside of Libya's 12-nm line to intercept unseaworthy migrant rafts and bring the occupants on board, and it was not immediately clear whether Libyan forces intend to interfere with foreign vessels in international waters.
Recent events would suggest that the ban may extend beyond territorial seas: rescue NGO Proactiva Open Arms recently reported that a Libyan coast guard vessel fired warning shots at a rescue ship outside of Libyan waters, ordering her to leave the area or face an attack. The threat would appear to be inconsistent with UNCLOS provisions on freedom of navigation.
"We want to send out a clear message to all those who infringe Libyan sovereignty and lack respect for the coastguard and navy," said Libyan navy General Ayoub Qassem, speaking at a news conference in Tripoli. According to AFP, he said that his remarks were aimed at "NGOs which pretend to want to rescue illegal migrants and carry out humanitarian actions."
Italy is providing direct support for Libyan efforts to interdict migrants within Libyan waters and return them to shore, and the EU is funding a training program for the Libyan coast guard. The Italian government has also created a new "code of conduct" for the NGO vessel operators, which forbids transshipment of migrants at sea and requires access for embarked police observers.
Defend Europe encounters technical problems
The right-wing anti-immigration group Defend Europe encountered technical difficulties Friday with their chartered vessel, the 1975-built, Mongolian-flagged floating armory C Star.
Migrant rescue vessel Sea Eye reported that the C Star broadcast a Pan Pan call, and the regional SAR MRCC contacted Sea Eye to ask her to divert to assist. C Star declined her offer to help; Defend Europe said in a statement that the vessel had been "not under command" with her engine stopped while minor repairs were completed, and that the crew had notified nearby traffic for safety reasons. As of Friday evening, C Star was under way again off the coast of Libya.
In a statement, Sea Eye director Michael Busch Heuer said that "to help in distress is the duty of anyone who is at sea, without distinction to their origin, colour, religion or beliefs."
C Star gained attention in June when she and her crew were detained in Turkish Cyprus on suspicion of human trafficking. Five Sri Lankan nationals departed the vessel in Famagusta, claimed asylum and asserted that they had paid for passage to Europe; 15 more foreign nationals also disembarked and flew back to their country of origin. The crew and the vessel were released shortly thereafter. Defend Europe maintains that the supernumeraries were maritime trainees, not migrants.