Labor: Japanese Shipbuilders' Latest Challenge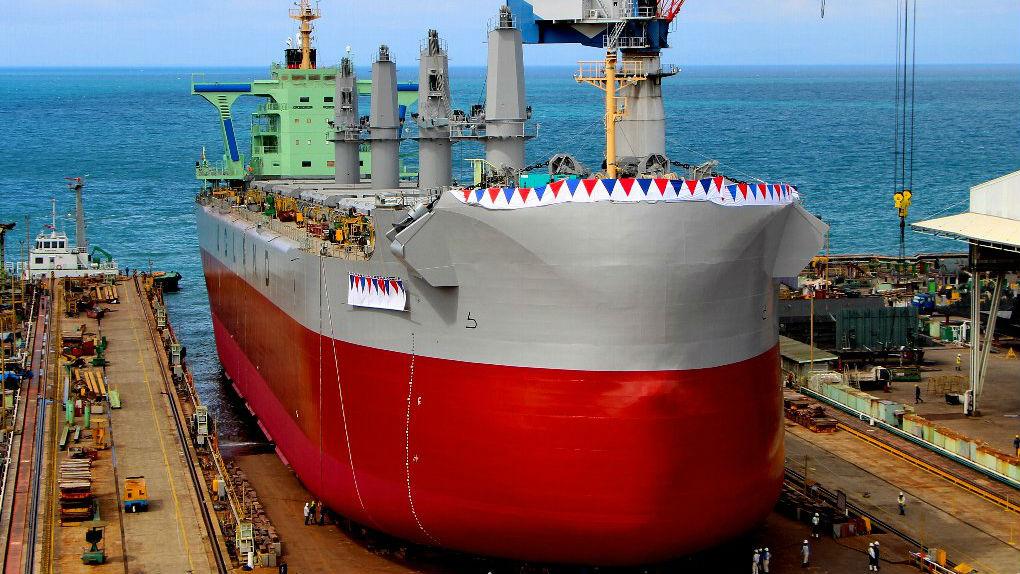 Japan's aging population is impacting the country's productivity, and it is hitting manufacturers first and hardest. For the country's shipbuilding industry, it is yet another challenge to be overcome.
There is now fewer than 80 million Japanese aged between 15 and 64. That's about 60 percent of the population, and the figure has been steadily declining since the mid-1990s. It is expected to reach 50 percent by 2060, and experts believe this could significantly impact on the country's chances of maintaining economic growth.
Some Japanese yards are now struggling to accept orders, reports The Japan Times, despite the weakening of the yen which has contributed to an increase in orders since 2013.
Japan's central government is encouraging shipbuilders to hire foreign workers as Sanwa Dock has done by hiring Vietnamese engineers. Additionally, some of the shipbuilders in Hiroshima are working with local governments to run a job training school to encourage more people into the industry.
The labor shortage comes as the industry struggles with a market oversupply and competition from the world's leading shipbuilding nations China and South Korea. The Japanese shipbuilding industry has responded by expanding production overseas as in the case of Tsuneishi Shipbuilding's expanding presence in the Philippines. Tsuneishi also has a manufacturing base in China.
Some shipyards are looking to globally growing gas market to boost the LPG and LNG vessel market. Kyokuyo Shipyard held a keel laying ceremony in December for a third LPG carrier for Sahara Oil and Gas, and Mitsubishi Heavy Industries (MHI) completed four LNG carriers this year, after a year of not completing any. However, an industry official has said that Japan's limited production capacity could see it lose out to South Korean rivals. In an attempt to overcome this, Imabari Shipbuilding and MHI have agreed to seek out LNG orders in collaboration.
Japanese shipbuilders continue to look to innovation to secure their place in the market. They have so far focused on environmental innovations. Mitsui Engineering and Shipbuilding recently received an order for an environmentally friendly bulk carrier that is claimed to be 25 percent more fuel-efficient than conventional bulk carriers, and Tsuneishi Shipbuilding launched its first Aeroline bulk carrier in December. Aeroline is a new technology for reducing wind resistance, which combines a cut-corner design for the accommodation and a newly developed streamlined shape for the fore upper bow, to achieve a 10 percent reduction in wind resistance.
Speaking at a recent meeting Kazuo Tsukuda, chairman of the Shipbuilders' Association of Japan, said he foresees a further paradigm shift beyond the current environmental regulatory horizon of EEDI, air emissions and ballast water management. This will include a focus on the automation of vessels, transport productivity improvement and wider acceptance of big data and information technology. "These paradigm shifts could offer real benefits to the shipping sector by pushing older vessels out of the market and further driving orders for ships which reduce the operational expenditure of the customer."