Keppel Offshore and Marine Takes Revenue Hit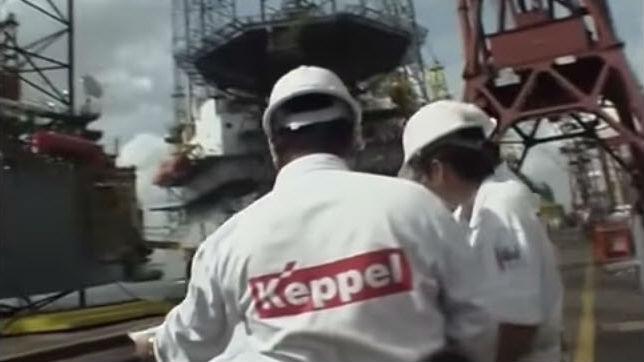 Second-quarter profits at Singaporean rig builder Keppel Corp fell 48 percent from a year ago, weighed down by a revenue fall of 54 percent at its offshore and marine segment.

The conglomerate, whose businesses include property development and infrastructure, and its smaller rival Sembcorp Marine have been hit by the 60 percent drop in oil prices since mid-2014. Still, oil prices have recovered more than 70 percent from the lows touched in January.
"Although oil price has rebounded from below US$30/bbl in January to around US$47/bbl, the offshore and marine sector continues to face serious challenges," said Loh Chin Hua, chief executive officer. "Given the oversupply in the rig market and falling day rates, we do not expect demand for drilling rigs to return soon. Our traditional customers, the offshore drillers, need time to repair their balance sheets. Meanwhile, oil majors continue to conserve cash for dividends and potential mergers and acquisitions, rather than spend on exploration and production.
"The industry's capex cycle will take time to stabilize and recover, and we must be prepared for not only a long winter, but a harsh one."
Keppel posted a net profit of S$205 million ($152 million) for the three months to June, compared with S$397 million a year ago. Revenue fell 37 percent to S$1.6 billion.
It is the fifth quarter in a row when profit has declined when compared with the year earlier figure.
Pre-tax earnings at Keppel's key offshore and marine division, which builds offshore drilling rigs and support vessels, dropped 60 percent to S$88 million.
The division recorded a net order book of S$4.3 billion versus S$8.6 billion in the preceding three months. The company said it has now excluded projects worth S$4 billion from rig leaser Sete Brasil, which has filed for bankruptcy protection. Keppel has stopped work on Sete's rigs since end-2015.
It said it has received requests to defer the delivery of three jackup rigs for Grupo R and one jackup for Parden Holdings to next year.
The company, which has been cutting costs and reducing headcount in its offshore and marine segment, said it may mothball yards with low work volumes, if necessary.
During the period, Keppel O&M has captured new contracts worth more than S$460 million, year to date, which include those for four FPSO projects, a pipelay vessel and three dredgers.
The company also completed the acquisition of Cameron's offshore product division and has commenced the operations of Keppel LeTourneau since May this year, with offices in the United States, United Arab Emirates and Singapore.
Keppel Corp approved an interim dividend of eight Singapore cents a share, compared with 12 cents a year ago.
Revenues at Keppel's property division rose 16 percent as China sales climbed. It sold 2,140 homes in the first half of 2016, an 18 percent increase.
Keppel shares, valued at $7.5 billion, have lost nearly 14 percent so far this year, compared with a two percent gain in the main index.