Jordan Cove LNG Seeks FERC Approval for Third Time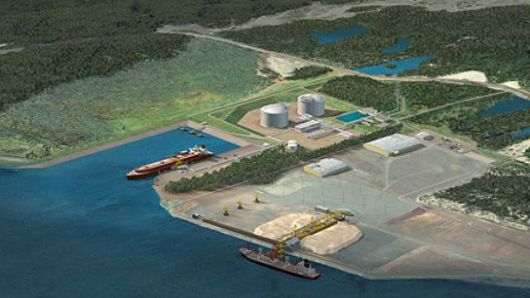 Calgary-based pipeline company Veresen has filed a third application with the Federal Energy Regulatory Commission (FERC) for its proposed eight million tonne per annum (mtpa) LNG export facility in Coos Bay, Oregon. It is the firm's first attempt to obtain federal permission since it was acquired by competitor Pembina Pipeline in May, and its first since the election of President Donald Trump. Analysts expect that the changing political winds in Washington may boost the project's odds of approval.
FERC turned down the first Jordan Cove application in 2016, asserting that Veresen had provided no evidence of commercial demand for the facility's product. The commission did not weigh in on environmental concerns. Veresen secured supply agreements with Japanese buyers Itochu International and JERA for half of Jordan Cove's output, and it reapplied for a permit within weeks of FERC's rejection.
For the third application, Veresen has eliminated an associated power plant and adjusted about 50 sections of Jordan Cove's gas supply pipeline to reduce its environmental impact. The firm hopes that FERC will reach a decision on the revised proposal by the end of 2018, paving the way for a FID in 2019 and completion in 2024.
Tudor, Pickering, Holt & Co. estimates that Jordan Cove's capital cost is 100 percent more per mtpa than for equivalent facilities on the Gulf Coast, and it suggests that this will force the facility to charge more per tonne for liquefaction. The added cost would be offset by the low price of Canadian natural gas and the shorter shipping distance to key markets in Asia.
Jordan Cove's viability may benefit from the failure of competing projects in British Columbia – notably Petronas' $36 billion Pacific Northwest LNG, which was suspended indefinitely in July. The project would have sold 19 mtpa of Canadian gas into well-supplied Asian markets. Analysts suggested that it would have operated at a steep loss at today's low prices, and Petronas cited a "careful and total review of the project amid changes in market conditions" in its decision to abandon the proposal. "The global price of LNG is the big deal, and nobody in their right mind would proceed with a project like this," said Canadian energy analyst David Hughes, commenting to BC outlet The Tyee in late July.