Joint Naval Exercises Underway While Trump Visits Asia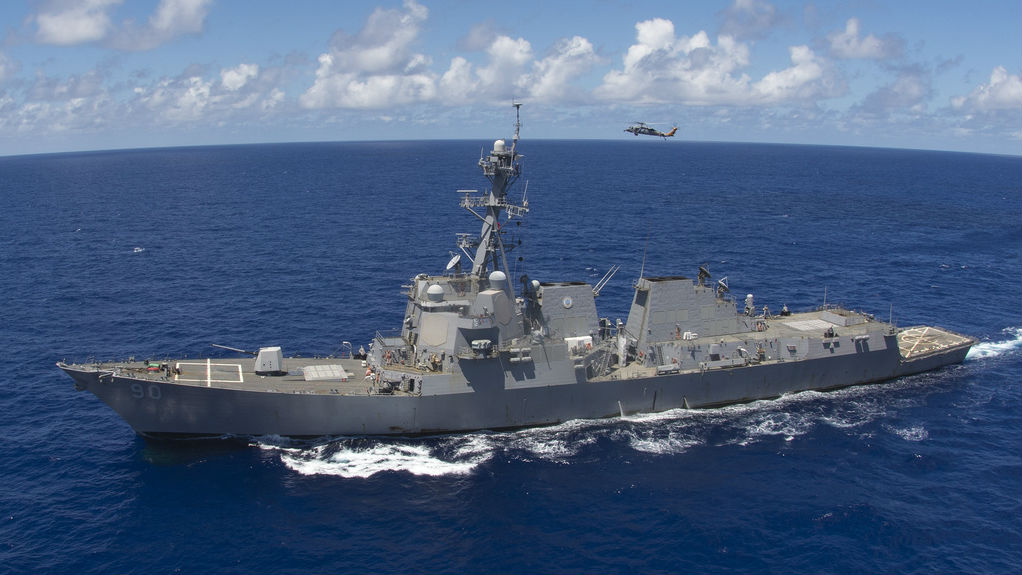 The U.S., Australian and South Korean navies are conducting joint exercises off Jeju Island, South Korea, this week to simulate the interception of shipments of nuclear material meant for North Korea.
The U.S. Navy, Republic of Korea Navy and the Royal Australia Navy regularly participate in maritime training exercises throughout the 7th Fleet area of operations in an effort to maintain security and stability throughout the Indo-Asia-Pacific.
"This drill is to stop the shipment of North Korea's nuclear and WMD (weapons of mass destruction) materials in and out through combined navy drill between allies, and to carry out the UNSC (United Nations Security Council) resolution against North Korea's illegal actions of provocation," South Korean navy Rear Adm. Choi Sung-mok, chief of staff for the South Korean fleet said. "Through this training, the Navy will continue to strengthen the capability to carry out the joint drill as a preparation against various threats that can happen in the sea."
Four surface vessels, South Korea's King Sejong destroyer, the U.S. Navy's USS Chafee destroyer and the Royal Australian Navy's escort ships Melbourne and Parramatta are taking part in the exercises which commenced on Monday.
Armed forces from the United States and Brunei also started exercises on Monday. The 23rd annual Cooperation Afloat Readiness and Training (CARAT) maritime exercise is designed to address shared maritime security priorities. Key events include subject matter expert exchanges in port security, aviation and surface warfare, diving and salvage, military medicine, law and public affairs, along with a comprehensive at sea exercise. Additionally, U.S. Marines will work alongside soldiers from the Royal Brunei Landing Force during a jungle warfare exercise.
The exercises coincide with U.S. President Donald Trump's visits to the region. Trump commenced his trip to Asia with a visit to Japan. His summit meeting with Prime Minister Shinzo Abe has strengthened the nations' resolve to maximize pressure on North Korea, including through trilateral cooperation with South Korea. Trump reaffirmed the unwavering commitment of the U.S. to Japan's defense through the full range of U.S. military capabilities, both nuclear and conventional.
In a speech before U.S. troops based in Japan, Trump claimed that "no dictator, no regime and no nation, should underestimate, ever, American resolve... We will never yield, never waver and never falter in defense of our people, our freedom, and our great American flag."
Trump landed in South Korea on Tuesday. Three U.S. aircraft carrier strike groups are planning to conduct exercises together in the Western Pacific.
CNN reports North Korean government officials saying that the nation is watching Trump's Asia visit closely and is monitoring the three carrier strike groups off South Korea. "They are not only threatening in words, but they are switching over into action to ignite another Korean War," they said, referring to U.S. rhetoric.