Japan Won't Accept "No" to Whaling
Japan on Monday said it hoped to resume its Antarctic whale hunt around the end of this year, after providing further information to win over an international panel that says its whaling plan does not prove the need for killing the animals.
Last year, the International Court of Justice ruled that Japan's decades-old whale hunt in the Southern Ocean should stop, prompting Tokyo to cancel the bulk of its whaling for the 2014/2015 season and submit a scaled-down plan for future hunts.
Japan has long maintained that most whale species are not endangered and that eating whale is part of its food culture.
On Monday, an expert panel of the International Whaling Commission (IWC), the global body that oversees whales, said it opposed a new Japanese whaling plan that proposed to take 333 minke whales in the Antarctic.
Japan's commissioner to the IWC, Joji Morishita, said the country would furnish additional material before a May meeting of the IWC's scientific panel for a final report, adding that Tokyo hoped the new data would win over the panel.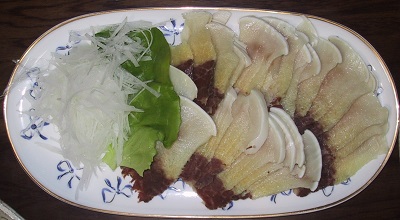 "I believe that we'll move forward with the aim of resuming whaling around the end of the year," Morishita told a news conference, though he did not rule out the possibility of changes to the proposal.
The IWC's expert panel said the information in Japan's latest proposal did not enable it to determine if lethal sampling of whales was necessary.
"The current proposal does not demonstrate the need for lethal sampling to achieve those objectives," it said, referring to the plan's key aims.
Japan's determination to resume whaling remains unchanged, said Morishita, echoing statements by government leaders.
Japan took the panel's recommendations seriously, he said, but added, "They haven't unilaterally said that it's no good, neither have they come out on the other side with, 'Go ahead, do whatever research you want to do.'"
Japan began what it calls scientific whaling in 1987, a year after an international whaling moratorium took effect, despite growing global opposition.
It also runs a separate whaling program in the Northern Pacific that was unaffected by the international court ruling.
Humane Society: Never Truly Research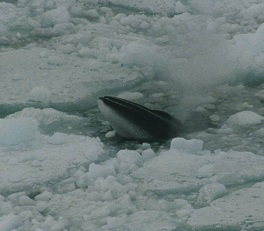 Kitty Block, vice president for Humane Society International, has welcomed the outcome from the IWC panel: "It has been clear since Japan first started its scientific whaling hunts due to the number of whales hunted and the marketing of the meat that the purpose was never truly research.
"Even now, after so many years and great effort on their part, Japan has been unable to convince a panel of experts that they have made a case for lethal take. This needs to also be seen in the context of the ruling from the International Court of Justice that Japan's previous whaling program was illegal. Japan needs to recognize that its whale hunting defies science and international law."
Japan proposes to kill 330 minke whales annually for 12 years in what it calls its NEWREP whaling program - a total of 3,996 animals, in addition to the more than 13,000 whales killed under its existing scientific permits since 1987.