ITF Secures Pay Increase for 250,000 Seafarers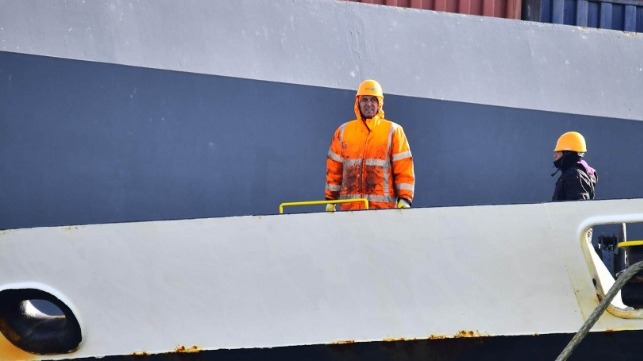 The International Transport Workers' Federation (ITF) and a consortium of maritime employers have reached a new four-year labor contract covering 250,000 seafarers and 10,000 ships around the world.
ITF reports that it has secured a framework agreement with a wage increase of four percent for 2024. Seafarers will receive another two percent raise beginning in 2025, and wages will be negotiated again that year for 2026-27.
The global average inflation rate is running at about seven percent this year, according to the IMF, rising to an average of nine percent in the developing world. In the Philippines, the world's top seafarer-supplying nation, inflation is currently about five percent and rising.
"The pay deal locked into this agreement provides concrete financial recognition for the critical contribution that seafarers make to the global economy and also recognises the sacrifice that seafarers have carried over the past few years and throughout the pandemic," said ITF President Paddy Crumlin.
ITF did not provide the dollar amount for the wage agreement, but the base amount recommended by the last union/employer joint working group meeting was in the range of $670 per month ($22 per day) for an able seafarer.
In addition to the wage increase, the agreement also incorporates a joint commitment to ensure a safe workplace at sea, free of violence, discrimination and harassment. The employers' negotiators also agreed to remind their shipowning members to respect national cabotage laws and to work on expanding free internet access for crewmembers.
Both sides agreed to set up a new committee to monitor areas of concern for seafarers, including the effects of new technology and green fuels; a just transition to a climate-friendly future; and a range of longstanding issues, like hours of work and rest, fatigue, crewing levels, and duration of service on board.
"The biggest challenges we all face is the just transition and the move to alternative fuels. How the industry recruits and motivates our seafarers and ensures they have the skills for the future, this is firmly on our forward-looking agenda," said ITF General Secretary Stephen Cotton.