ITF: Seafarer Wage Violations are On the Rise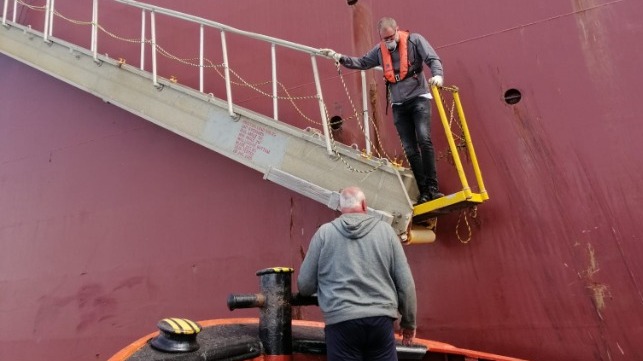 On World Maritime Day, the International Transport Workers' Federation (ITF) has painted a difficult picture of the realities facing many seafarers across the globe, with cases of rights violations and mistreatment seemingly on the rise - despite ongoing efforts to improve working conditions.
ITF reports that seafarers failing to be paid remains one of the leading rights violations. With 2,199 breach of contract cases reported by seafarers to the ITF in 2022, non-payment of wages remained the most common reason. The union recovered $118.5 million in wages owed to seafarers between 2020 and 2022, including more than $36 million that was paid back to seafarers in 2022 alone.
Owing to rising cases of seafarers' rights violations, ITF - which has inspectors operating out of 111 ports worldwide - has increased missions to board vessels to educate seafarers on their rights, identify any violations of crew contracts or laws, and work with authorities to ensure the rights of seafarers are enforced.
ITF reports that in 2022 its inspectors conducted 8,667 ship inspections worldwide, 1,878 of which were in response to seafarers' calls, emails or messages seeking for help.
"While we are proud that our inspectors have been successful in recovering almost $120 million for seafarers in the last three years, it's unfortunate that we need to address wage underpayments at all. We would prefer to see all seafarers paid in full, and paid on time in the first place," said David Heindel, ITF Seafarers' Section Chair and President of the Seafarers International Union.
Among the high-profile cases that ITF was involved in last year was the detention of bulk carrier Costanza by Australian authorities after it emerged that seafarers aboard the vessel had not been paid three-months wages totaling $48,510 and had also been denied shore leave.
This year, ITF has among other cases instigated the banning of Liberian-flagged bulk carrier MSXT Emily from Australian waters for one year following findings of serious issues of wage theft and seafarer mistreatment. Authorities found evidence that more than $77,000 in unpaid wages had been owed to seafarers working onboard Emily.
"Pandemic-related restrictions had blocked most of our inspectors from boarding vessels in the way they had done pre-pandemic. We are now seeing a strong return to active and regular inspections of Flags of Convenience vessels – and still the same level of exploitation," said Paddy Crumlin, ITF President and Dockers' Section Chair.