Iranian Navy to Escort Tankers Through Red Sea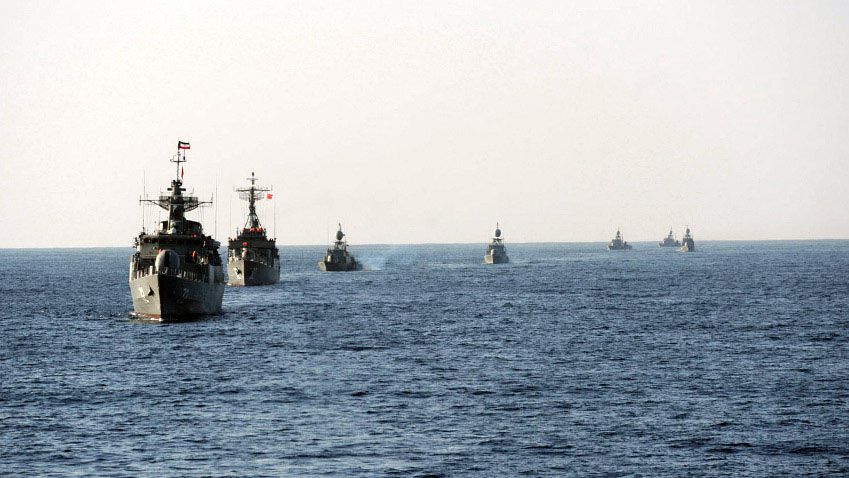 In response to a rising threat of piracy and terrorism, Iran's Navy will be escorting all Iranian tankers in the waters off Somalia, in the the Bab al-Mandeb Strait and in the Red Sea.
Rear Adm. Habibollah Sayyari, the commander of the Islamic Republic Navy, told state-owned media that the National Iranian Tanker Company (NITC) had requested the heightened naval security presence. Sayyari said that the service would extend to other merchant vessels as well, including the vessels of other nations.
Sayyari pointed to the service's eight-year track record in defending Iran's commercial vessels off Somalia: over the course of 3,800 escort transits, there have been no negative outcomes, he said.
Recent attacks attributed to Houthi rebels in Yemen have raised alarm about the risks of terrorism in the Red Sea. The sea's entrance, the Strait of Bab al-Mandeb, is a narrow choke point for traffic bound to and from the Suez Canal.
A UAE fast transport vessel was destroyed by a missile near the strait in early October; Houthi rebels claimed responsibility in the attack. Shortly thereafter, two U.S. naval vessels defended themselves against multiple missile attacks in the same region, and they retaliated by launching land-attack cruise missiles against Houthi radar sites.
Late last month, unknown assailants in a skiff approached the LNG carrier Galicia Spirit in the Strait of Bab al-Mandeb. When the ship was in range, they opened fire with small arms and with an RPG. The Spirit's owner, Teekay, later added that the attackers' craft was loaded with explosives, which detonated when the skiff was only about 60 feet off. "While the intentions of the attackers and the use of the explosives is unknown, the investigation findings indicate that the explosives would have been sufficient to have caused significant damage to the vessel," Teekay said.
In addition to the new danger of terrorist attacks in the Red Sea, the risk of piracy has returned to the waters off Somalia: in late October, a group of six Somali pirates broke a years-long period of quiet in the region with an attack on a chemical tanker, the CPO Korea. The crew and the security team on board successfully fended off the attack.