Iran Ramps Up Oil Shipments to Europe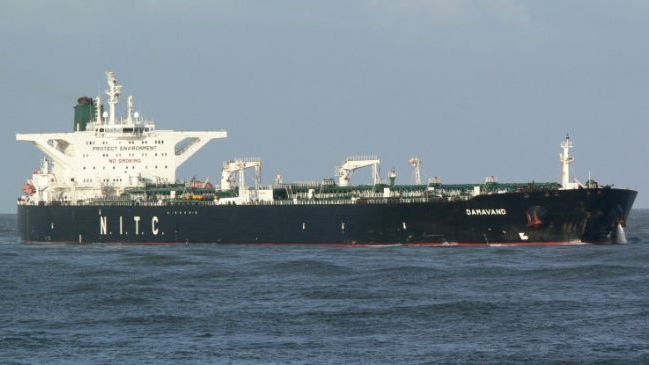 The head of the National Iranian Tanker Company (NITC) announced last week that nearly three dozen of the state-owned firm's vessels have been chartered out to European oil firms like Eni and Cepsa.
Sirous Kianersi, NITC's managing director, said that 35 spot charters have already been signed for shipments to Spain, Italy, Greece, the Netherlands and other countries. The chartering activity reflects both the increasing volumes of Iranian crude sold into Europe and the recent improvements in reinsurance cover for Iranian tankers.
The Financial Times reports that two Iranian VLCCs are presently under way for Rotterdam, the first NITC vessels to head for a European port since sanctions were lifted last year. European refiners have already been buying Iranian crude, but previous shipments were carried by independent, non-Iranian vessels. As of Monday, the two NITC tankers – the Huge and the Snow – were northbound off of West Africa, according to AIS tracking.
For the month of January, Europe is set to receive more Iranian oil than in any month since the pre-sanctions era. The total will come to about 600,000 barrels, and the monthly number for February will jump to at least four million barrels thanks to the arrival of the Huge and the Snow.
Iran is increasing its oil exports even as other OPEC members are cutting back, reflecting the deal that the association made last year for a supply reduction of 1.8 million barrels per day. As a condition for the agreement, Iran wanted to regain its pre-sanctions percentage of OPEC output, and it is nearing that goal. OPEC seeks to bring oil prices back up to a sustainable range, but as it has scaled back supply, U.S. onshore producers have quickly ramped up drilling activity: the number of active American rigs last week was the highest in over a year, according to the Baker Hughes index. Analysts with J.P. Morgan believe that with U.S. production rising and some OPEC members surreptitiously pumping more than their quotas, oil is unlikely to rise above $60 per barrel before 2018.