Injured Stowaway Rescued from Freighter off South Africa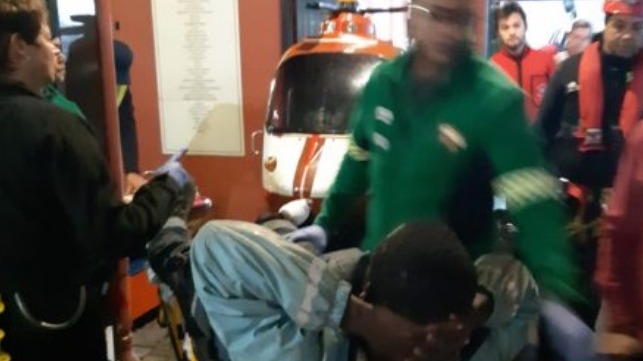 On Monday, lifesaving charity Sea Rescue South Africa (NSRI) helped medevac a stowaway who was injured in a fall aboard the freighter UAL Lobito off the Port of Table Bay.
The Lobito was departing the port when her crew discovered two unauthorized persons on board, including one who had fallen into a hard-to-access void space. The vessel returned to anchor in Table Bay and called for assistance.
NSRI's Table Bay station launched a rescue craft, the Spirit of Vodacom, with two Government Health rescue paramedics on board. The team met the Lobito at her anchorage, and two NSRI rescue swimmers and the medical team climbed aboard. They found the victim, a 22-year-old man, in a hard-to-reach area amongst the freighter's cargo of containers. The team used high-angle rescue equipment and a Stokes litter to pull him to safety, and the medics gave him on-site care for a suspected fractured ankle.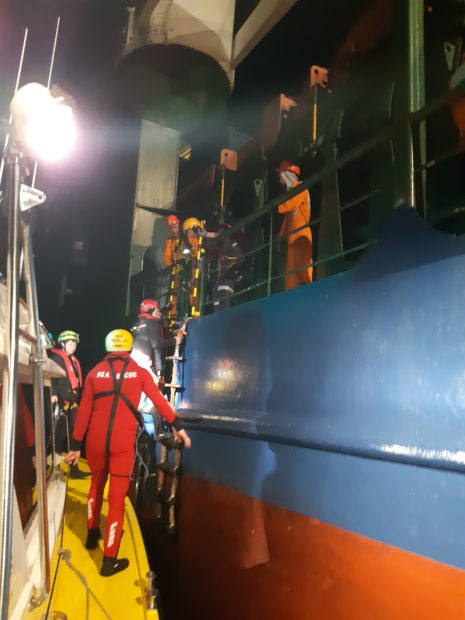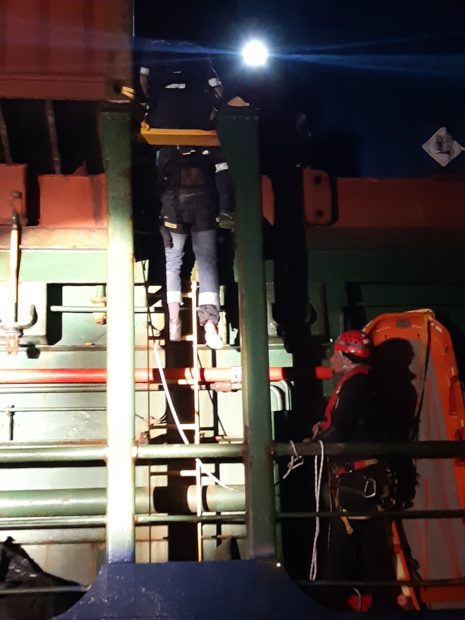 Images courtesy NSRI
The second man was not injured, and he was in the care of the ship's crew. Both were taken on board the NSRI rescue boat and brought into port, where the injured man was taken to a hospital by ambulance and the youth was transferred to the custody of South Africa's Sea Borderline Police. Both individuals are believed to be Tanzanian nationals, and the service has opened an investigation into the circumstances of the case.
The 2003-built UAL Lobito is a 4,000 dwt freighter flagged in the Netherlands. Her owner, Rotterdam-based Universal Africa Lines, is a specialist in logistics for West Africa's oil and gas industry. As of Wednesday night, the Lobito was under way once more, bound for the port of Luanda, Angola.