Indonesia, Philippines, Malaysia Act Against Pirates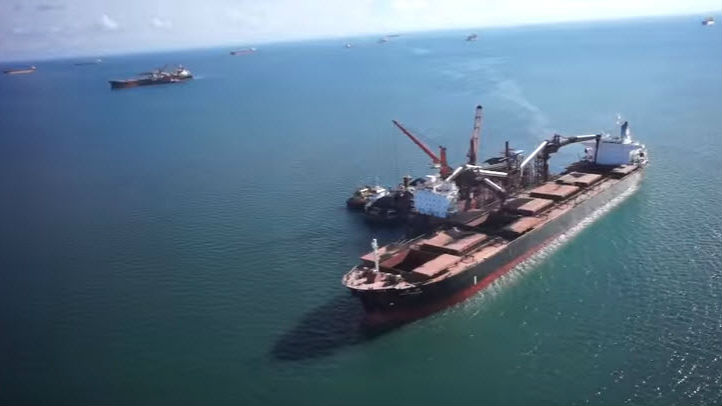 Indonesia, Malaysia and the Philippines agreed on Thursday to conduct coordinated maritime patrols after a spate of ship hijackings by Islamist militants in the southern Philippines.
Most of the piracy in the area is the work of militants from the Abu Sayyaf group operating out of lawless Philippine islands. Indonesia has warned that the problem could reach levels seen off Somalia.
Indonesian port authorities in some areas have stopped issuing permits to ships taking coal through the southern Philippines because of the attacks.
"We will undertake coordinated patrols in the maritime areas of our common concern," Indonesian Foreign Minister Retno Marsudi said after a meeting of the countries' military chiefs and foreign ministers in the Indonesian city of Yogyakarta.
The southern Philippines shares maritime borders with Indonesia and Malaysia and they signed an agreement in 2002 to strengthen border security in response to increasing cross-border attacks by militants of the Abu Sayyaf group, but they have yet to mount coordinated naval patrols.
Coordinated patrols involve voyages by the different navies operating in their own territorial waters.
Indonesia last month called for joint maritime patrols, which would involve ships from the three navies patrolling together and crossing into each other's territorial waters. But the Philippines said it wanted separate but coordinated patrols to identify safe corridors where ships can travel.
Indonesia is the world's largest thermal coal exporter and supplies 70 percent of the Philippines' coal imports.
Budhi Halim, Secretary-General of the Indonesian National Shipowners Association has recommended that crews should maintain a double watch (bow and stern) when travelling through high risk areas, reports Channel News Asia. "Secondly, they must move in a convoy, don't travel alone."
Abu Sayyaf militants have become notorious for kidnapping over the past 15 years or so and have earned millions of dollars in ransoms. They have acquired modern weapons, high-powered boats and communications equipment.
Marsudi said the neighbors would also set up a hotline to improve cooperation and share intelligence.
"We share the urgent need to take action to ensure our citizens feel protected in undertaking their activities in the area," she said.
Procedures for the patrols in the Sulu and Celebes seas would be worked out at a follow-up meeting, she said.
Analysts say $40 billion worth of cargo passes through those waters a year, including supertankers from the Indian Ocean that cannot use the crowded Malacca Strait.
The militants, who killed a Canadian hostage last month, and who hold more than a dozen foreigners, were in the past linked to al Qaeda and have more recently voiced support for Islamic State.
The United States advises the Philippine military and has given about $200 million in communications and surveillance equipment to the three countries' maritime forces over the past decade.