India Plans for its First Polar Research Vessel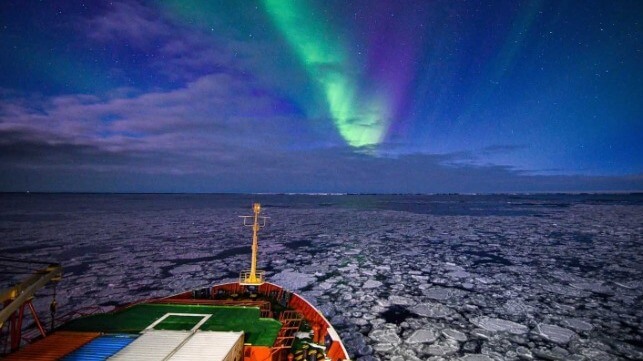 As countries become increasingly interested in polar research due to climate change concerns, India is on course to have its first polar research vessel in the next five years. India's Minister of Earth Sciences Kiren Rijiju made this revelation last week while responding to a query in the Rajya Sabha, the upper house of India's parliament.
India currently runs three research stations in Antarctica, and a polar research vessel would be used for logistics and resupply missions. Minister Kiren revealed the vessel will also be used as a platform for research, specifically in the Southern Ocean.
According to the Minister, the proposal regarding the ship order is expected to go for cabinet approval during this current financial year. The estimated cost of the vessel is $310 million.
"While the government is in talks with other countries which have expertise in making such ships, we would like to build the vessel in India," added Rijiju.
Earlier in 2014, the Indian Cabinet had approved over $120 million for acquiring a similar ship. However, the tender was later dropped.
Last year, India's lower house (Lok Sabha) passed the Indian Antarctic Bill, 2022, partly aimed at regulating the country's research activities in the South Pole. The legislation came 41 years after India's first expedition to the Antarctic in 1981.
Meanwhile, Rijiju also apprised legislators on the progress of India's ambitious Samudrayaan project. Scheduled for 2026, the project is aimed at exploring the deep ocean and its resources. It is being designed and implemented by the National Institute of Ocean Technology (NIOT) in Chennai.
The minister said three personnel will be sent to a depth of 6000 meters in a submersible named MATSYA 6000. It has endurance of 12 hours under normal operation and 96 hours in case of an emergency.
With the Samudrayaan Project, a first of its kind in India's ocean exploration history, the country hopes to join the elite group of countries with specialized capacity to conduct deep ocean research.