Hong Kong Ushers in New Era as Asia?s Cruise Hub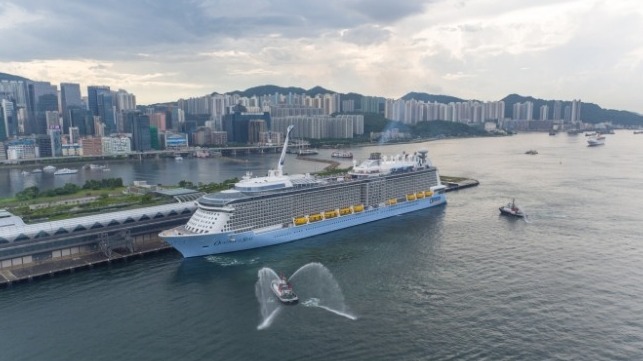 On the heels of record port calls by world-class cruise ships in 2017, the Hong Kong Tourism Board (HKTB) has announced the fourth consecutive year of growth in ship calls and cruise guests, further strengthening the city's position as Asia's cruise hub. Hong Kong's strong cruise figures in 2017 were shared on Monday by the HKTB's Executive Director, Anthony Lau, at a special media luncheon prior to the beginning of the annual Seatrade Cruise Global conference in Fort Lauderdale, Florida.
"Hong Kong remains Asia's premier cruise destination and homeport, as we welcomed several newbuilds last year," said Lau. "We had the honor of being the homeport for the official christening of Dream Cruises' newest 3,500-guest luxury vessel, Genting's World Dream, which is homeporting year round in Hong Kong."
In 2017, Hong Kong received 245 ship calls, a 28 per cent year-on-year increase from that of 2016 and recorded a 33 per cent year-on-year increase in cruise throughput, with more than 900,000 passengers. Overall passenger throughput consisted of a mix of guests from international markets, mainland China and Hong Kong. The Hong Kong domestic market made up 42 percent of arrivals, the Chinese mainland accounted for 23 percent, and short- and long-haul international markets contributed 35 percent.
Since the opening of the Kai Tak Cruise Terminal in 2013, Hong Kong has amassed a compound annual growth rate of 29 percent for ship calls and 47 percent for passenger throughput.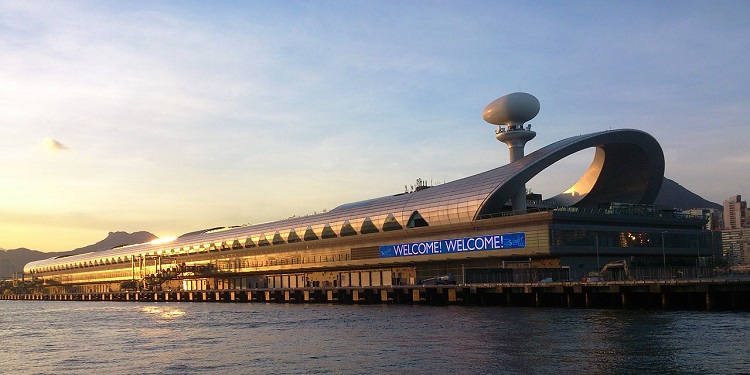 Hong Kong's connectivity advantage, with more than 1,100 daily flights to over 220 destinations and a visa-free policy for over 170 countries, creates endless opportunities for the development of yearly cruise products. Last year, Hong Kong received over 14 million international visitors, which represents a huge source of customers for fly-cruise packages.
In 2018, Hong Kong will once again be the homeport for Royal Caribbean's Ovation of the Seas from May to June and Voyager of the Seas from July to August. The two mega-cruise ships will sail on a variety of epic itineraries from Hong Kong. Asia's newest luxury cruise ship, Gentling's World Dream, which was christened in Hong Kong in November 2017, is homeporting at the Kai Tak Cruise Terminal year round, offering two- to seven-day sailings in Asia.
In addition to highlighting Hong Kong's 2017 cruise achievements, Lau delivered details on the new growth opportunities resulting from Hong Kong's new infrastructure developments, which will usher in a new era of fly, rail and cruise tourism for Hong Kong. The Hong Kong - Zhuhai - Macao Bridge will shorten the distance to Hong Kong from most areas located in China's western Pearl River Delta to within a three-hour commute, and journeys between Hong Kong and Zhuhai or Macau will be reduced to within an hour. The mega-size crossing, scheduled to open in 2018, will provide added convenience for mainland consumers to experience a cruise from Hong Kong.
Another major infrastructure project that will positively impact the cruise sector is the building of the Guangzhou-Shenzhen-Hong Kong Express Rail Link. With the link, Hong Kong is poised to become part of China's fast growing nationwide high-speed rail network, which spans 29 of the country's 33 provincial-level administrative divisions. Visitors will be able to travel between Hong Kong and the Mainland with unprecedented convenience and speed, opening up unlimited opportunities for rail-cruise business.
"Overall, Hong Kong has seen a remarkable performance in the cruise travel sector in the past few years,'' said Lau. "Hong Kong's state-of-the-art cruise terminals and operational support, together with the diverse visitor experiences and ongoing development of new infrastructure, has firmly established our position as one of the world's leading cruise destinations for years to come."
Lau added that the support from the Hong Kong SAR Government, which has already earmarked additional funding for the HKTB to elevate the promotion of fly-cruise and rail-cruise itineraries with its cruise line partners, and the close collaboration of all members of Asia Cruise Cooperation, are crucial for promoting Hong Kong as a world-class cruise hub.
Visitors to Hong Kong will continue to discover endless experiences, which have made it widely known as one of the most exciting and sophisticated destinations in the world. Hong Kong has a spectacular line-up of events throughout the year, including the International Chinese New Year Night Parade in February, the Hong Kong Dragon Boat Carnival in June and the Hong Kong Cyclothon and Wine and Dine Festival in October, to name just a few, making Hong Kong the ideal destination regardless of the time of year.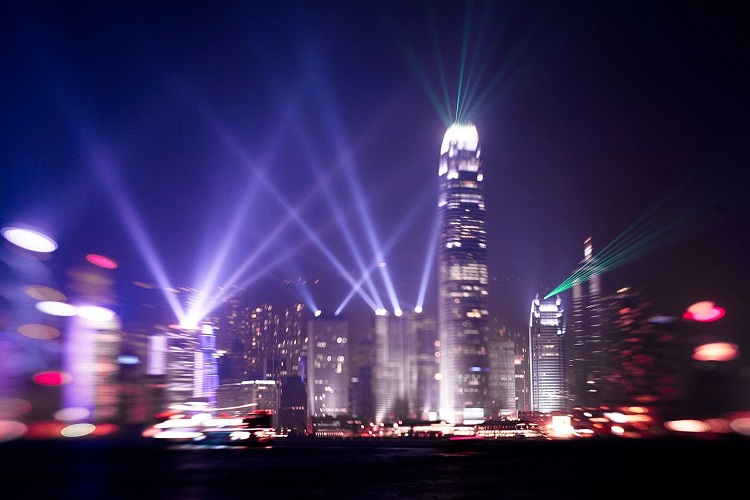 Late last year, the HKTB debuted a spectacular new version of the internationally acclaimed nightly multi-media light show A Symphony of Lights, which travelers can enjoy free of charge from various vantage points, including the Tsim Sha Tsui waterfront outside the Hong Kong Cultural Centre and the promenade outside the Golden Bauhinia Square in Wan Chai.
For more information about travelling in Hong Kong, visit the HKTB website www.discoverhongkong.com.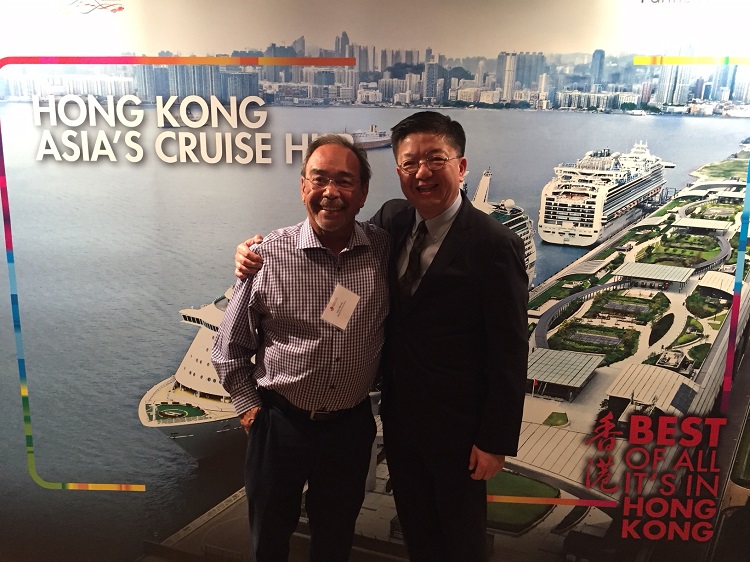 Editor's Note: MarEx joined Anthony Lau, Executive Director of the HKTB at the Ritz Carlton for lunch for the kick-off of the Seatrade Cruise Global 2018 convention. We greatly appreciate learning more about this extraordinary destination.