HMM Signs Government Sale-Leaseback Deal for 10 Ships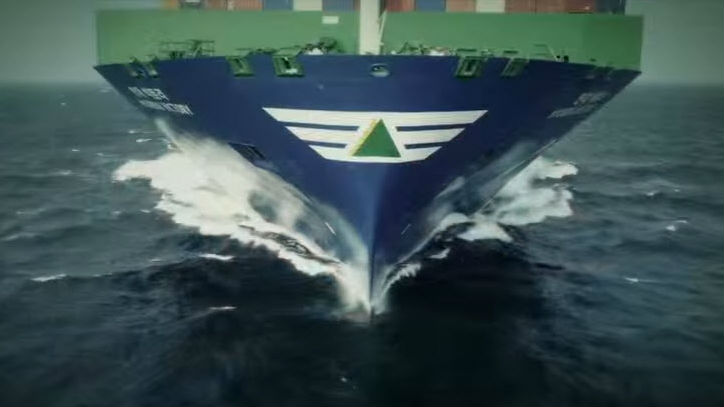 In a ceremony at its headquarters Tuesday, Hyundai Merchant Marine announced that it has reached an agreement to transfer ten ships to the Korean government in a sale-leaseback transaction, an arrangement that gives Hyundai new funding worth five times the market value of the vessels.
"The contract will improve the financial structure and liquidity by reducing the debt ratio as well as streamlining the container ship cost structure," the firm said in a statement to Korean media.
On HMM's books, the ten ships are valued at approximately $740 million, but their current market value is only about $130 million. Under international accounting rules, the firm could be forced to take a write-down equal to the difference, which would hurt its earnings and its debt-to-equity ratio. However, Korea Shipping Co. – a new government-backed financing vehicle – has agreed to effectively overpay for the ships by buying them at market value, then buying an additional $90 million in HMM stock and $520 million in bonds. In total, HMM will receive an infusion of funds equal to the $740 million book value of the ships, plus the right to lease the vessels back from the government. The sale will be finalized in May.
A spokesman for Korea Shipping Co. told Chosun that "Hyundai Merchant Marine was not only the most urgent situation, but also a representative [situation], so we applied for it first. We will also endeavor to support small- and medium-sized shipping companies in the future."
Yonhap reports that HMM also intends to start ordering newbuilds again by taking advantage of a new state subsidy program. The government has allocated over $2 billion for shipbuilding support, and has recently eased its debt ratio requirements to permit Korean shipowners with debt-to-equity ratios exceeding 400 percent to apply for financing. It expects to subsidize more than ten vessels this year, including a mix of VLCCs, gas carriers, container ships and bulkers.