HMM Plans "Cost-Cutting Measures" After 90 Percent Drop in Profits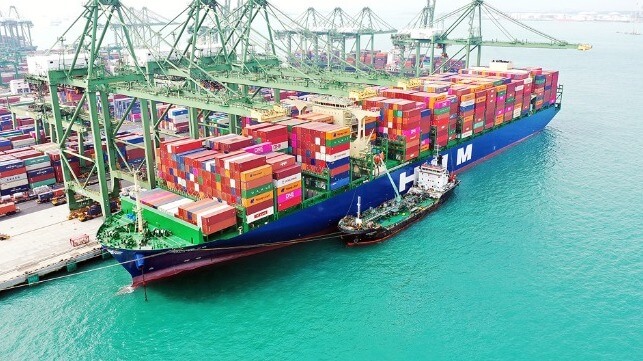 After reporting a 90 percent drop in profits in the first quarter, South Korean container line HMM has promised to cut costs to align with the cooling ocean freight market.
Volumes on the core east-west trade lanes have plummeted since the late-COVID import boom came to an end last year, and despite carriers' efforts to right-size capacity, rates have fallen precipitously. At HMM, revenue fell 58 percent year-on-year in the first quarter, and profitability dropped even further, down by 90 percent over the same period. To be fair, the line still posted a reasonable profit of $230 million for the quarter, but nothing like the supercharged $2.4 billion profit that HMM posted in the go-go days of early 2022.
Those days will not be back soon, according to most analysts and executives. The SCFI has fallen back to a normal level of about 1,000 points, 80 percent lower than it was at the same time last year. This is great news for shippers and consumers, but it means a return to lower profits for ocean carriers.
HMM predicts a protracted period of low demand, driven by inflation in energy and raw material costs. The carrier believes that a downward trend in the global economy will continue, and sees "no encouraging sign of restoring consumer confidence in the near term."
To match its overhead to the business environment, HMM plans "a wide range of cost-cutting measures and enhance operational efficiency" to ensure competitiveness. Competitor Maersk has issued similar guidance, advising that it is focused on "proactively managing costs."
With the container segment cooling, HMM may soon be expanding into a hotter segment of the shipping industry: LNG carriers. Its former LNG shipping operation was spun off a decade ago to raise funds, but last week, HMM gave notice of intent to enter into bidding to repurchase the business from current owner IMM Holdings.