HMM Enters Bidding to Acquire Hyundai LNG Shipping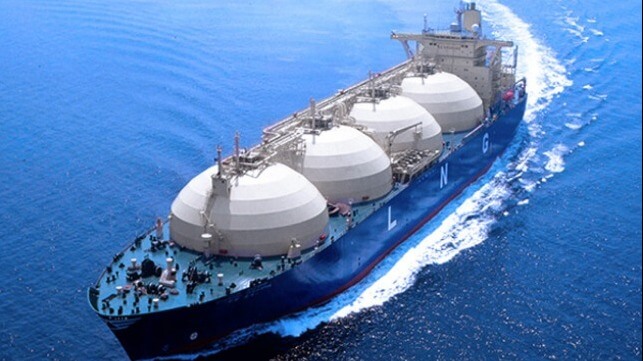 HMM has reportedly decided to enter the bidding to acquire its former LNG shipping operation that was spun off a decade ago during the company's liquidity crisis. The Korea Herald is reporting on Friday that HMM notified IMM Holdings, owners of the gas carrier, of its intent to enter the bidding and to begin a due diligence process.
South Korea's largest LNG carrier, Hyundai LNG Shipping was put up for sale by the investment company that has owned it since 2014. IMM reported its plans to sell the company it had acquired for a reported $375 million a decade ago opening the bidding process in March. Since then, an initial list of 20 potential buyers has reportedly been narrowed to four, with all of them being foreign companies. Media report said the potential buyers are located in the United States, the UK, Denmark, and Greece, with bidding expected to be completed later this month.
HMM reportedly had sought to buy the gas carrier at the end of 2022 but could not agree on a price and gain the support of its two large shareholders. IMM then placed the company up for sale, but recently there have been objections because of the critical role the company plays in the import of LNG to Korea. The shipping industry recently objected to the government over the possible foreign sale of Hyundai LNG Shipping. Reports said that the government is also considering the ramifications of a foreign sale and looking to possibly block it on the grounds of national security.
HMM is also currently beginning a process to be privatized by its owners Korea Development Bank and the Korea Ocean Business Corporation, both government institutions that had become the largest shareholders during a financial rescue of the company then known as Hyundai Merchant Marine. The banks recently named a group of advisors to structure the sale process for HMM. It is expected that they might launch bidding later this year for the carrier.
The company which is today primarily a container carrier had previously reported its strategy was to grow its operations including in bulk shipping. In July 2022, HMM detailed a five-year strategy calling for $11.4 billion in investments that would double its container capacity. They also said investments would be made to increase the bulk fleet, which includes 10 VLCC crude oil tankers as well as one Suezmax, two chemical tankers, and one LNG carrier. HMM also has a fleet of dry bulkers for iron ore and coal transport.
Hyundai LNG Shipping reports it launched Korea's first LNG carrier in 1994. After the IMM acquisition in 2014, they won a transportation contract with KOGAS and more recently began expanding the fleet including with LPG carriers. Earlier this year they took delivery on three VLGCs built by Hyundai Samho Heavy Industries with two more due for delivery later this year. The total fleet will consist of 16 LNG carriers and six LPG carriers. They also recently launched Korea's first LNG bunker vessel.
The Korea JoongAng Daily is reporting that the bidding process for Hyundai LNG Shipping will now be delayed to permit HMM to enter a proposal. IMM had previously said it had not received a reasonable financial offer from a Korean company but that it is not opposed to selling the company to Korean investors at a fair price.