HHI Signs Definitive Agreement to Acquire DSME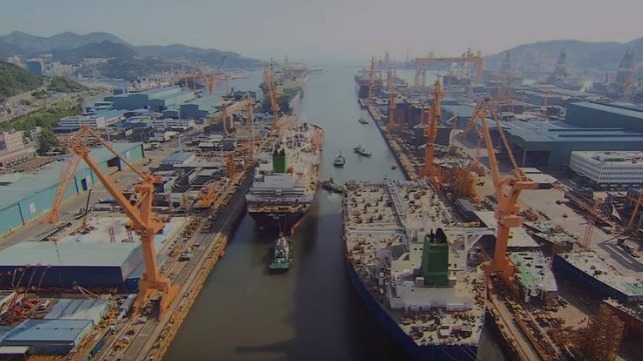 Hyundai Heavy Industries (HHI) Group and Korea Development Bank (KDB) signed a definitive agreement to acquire Daewoo Shipbuilding & Marine Engineering (DSME) on Friday. The move will create the world's largest shipbuilding group with a market share of around 20 percent.
In the $1.78 billion deal, KDB will make a contribution-in-kind to Korea Shipbuilding & Offshore Engineering (KSOE), which will be established as a sub-holding company spun off from HHI to control the group's shipbuilding companies including HHI, by transferring its shares in DSME in return for an equity stake in KSOE.
The two companies have confirmed employment security for DSME workers and continued relationships with DSME's current business partners. They will also maintain the current management structure of DSME.
Kwon Oh-gap, Vice Chairman & CEO of HHI Holdings, said: "HHI Group's post-acquisition strategy is to have its four shipyards, which would now include DSME as the latest addition to the group's portfolio of shipbuilding business, focused on design, manufacturing and sales activities, which will be controlled by KSOE specialized in R&D and engineering, with a view to taking HHI Group's competitiveness to the next level."
The two companies issued a statement saying that parts and equipment suppliers and other business partners in this industry, along with small and mid-sized shipyards, have hit hard by the recession in recent years. "Restoring the shipbuilding industry's ecosystem is an urgent task that we cannot afford to linger over, not just to breathe new life into our industry but to revitalize the local economy." A newly-established Korea Shipbuilding Industry Development Commission will commit itself to shaping a healthier and more efficient environment for harmonious existence of all players in the industry.
Recently, global shipbuilding market conditions are improving. There won't be any better time for HHI and DSME, the two leading shipbuilders of the nation, to achieve the shared aim of taking the global shipbuilding sector to the next level, said the companies.