Hapag-Lloyd Announces Sulfur Fuel Charge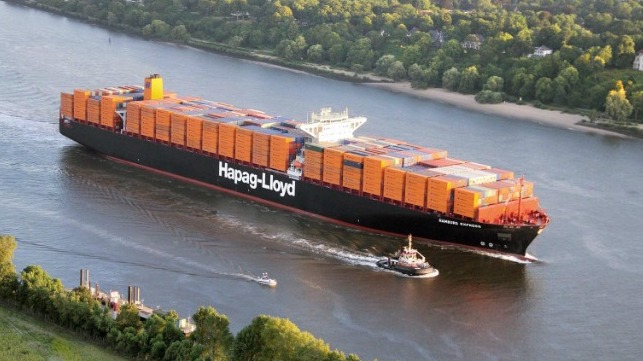 Hapag-Lloyd has now joined a number of other leading container shipping companies by announcing how it will recover the costs of low sulfur fuel once the IMO regulations enter into force in 2020.
The sulfur cap for compliant fuel oil will be lowered from 3.5 to 0.5 percent, and Hapag-Lloyd says that that the use of low-sulfur fuel is the most environmentally friendly solution in the short term. However, the move to low sulfur fuel is expected to cost the shipping industry up to $60 billion, and the company says: On the assumption that the spread between high-sulfur fuel oil and low-sulfur fuel oil will be $250 per ton by 2020, Hapag-Lloyd estimates its additional costs will be around $1 billion in the first years. It has therefore developed a Marine Fuel Recovery (MFR) mechanism which will be gradually implemented from January 1, 2019 and replace all existing fuel-related charges.

"We embrace the level playing field and environmental improvements resulting from a stricter regulation, but it is obvious that this is not for free and will create additional costs. This will be mainly reflected in the fuel bills for low-sulfur fuel oil, as there is no realistic alternative for the industry remaining compliant by 2020. With our MFR, we have developed a system for our customers that we think is fair, as it allows for a causal, transparent an easy-to-understand calculation of fuel costs," said Rolf Habben Jansen, Chief Executive Officer of Hapag-Lloyd.
The MFR is based on a formula that combines consumption with market prices for fuel oils. It takes into account various parameters, such as the vessel consumption per day, fuel type and price, sea and port days and carried TEU. These parameters derive from a typical representative service in the market on a specific trade. The MFR also takes price fluctuations better into account, as it comes along with an improved coverage of upward and downward developments of market price changes for fuel oil. Overall, it aims for transparent calculation of costs.
MFR samples for standard dry containers at different fuel prices for selected trades:

Hapag-Lloyd is analyzing other technological options for the reduction of sulfur emissions that might be able to cover a small share of a fleet and is converting one ship to LNG and installing scrubbers on another two.
Last month, CMA CGM announced a surcharge because compliance with the 2020 sulfur cap will involve and additional average cost of $160 per TEU, based on current conditions. CMA CGM is planning a mixed approach with the use of low sulfur fuel, the use of LNG for nine new ships it has on order and some scrubber retrofits.
Maerks Line also announced a new bunker adjustment factor (BAF) surcharge.
Ocean Network Express (ONE), the merged ocean carrier businesses of NYK, "K" Line and MOL, has also signaled its intention to use low-sulfur fuel oil, at least during the first few years of post-2020 compliance. Scrubbers are a retrofit option for several of ONE's vessels, but would require sacrificing cargo space and taking each vessel out of service for more than a month.
Last month, the European Shippers' Council stated that it disapproved of the mechanism of surcharges to cover the higher rate of lower sulphur fuel. The shippers call for a dialogue with container liners to find the best mechanism to share the costs.