Half-Sunken Riverboat Catches Fire in Vallejo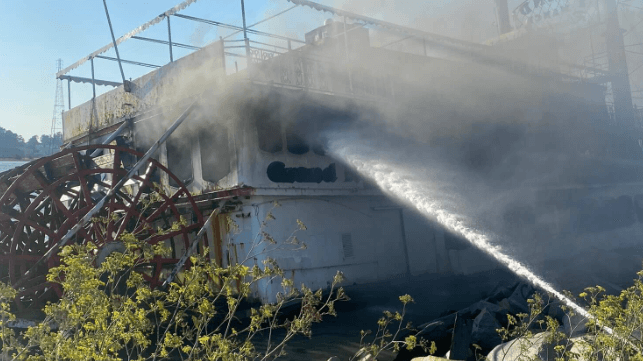 A storied riverboat that used to ply the harbor in Long Beach, California has caught fire after partially sinking at its long-term berth in Vallejo
According to its owners, the paddlewheeler Grand Romance was built by the Barker family in Fort Bragg, California in 1990. The vessel had its commercial debut in 1993 as the Petaluma Queen, operating up and down the Petaluma River, and was the first true sternwheeler in the state in a century and a half. The vessel was designed and outfitted to impress, with iron smokestacks, a marble dance floor and a mahogany bar dating back to the turn of the century.
Grand Romance had a successful run as a dinner cruise and party boat for the next 20 years, though her success was marked by occasional run-ins with local officials, according to a retrospective by the Petaluma Argus-Courier. Her operators tried out onboard gambling in the mid-1990s, but the City of Petaluma sued to force them to cease and desist. They relocated to Napa, then Vallejo, then (in 2001) Long Beach.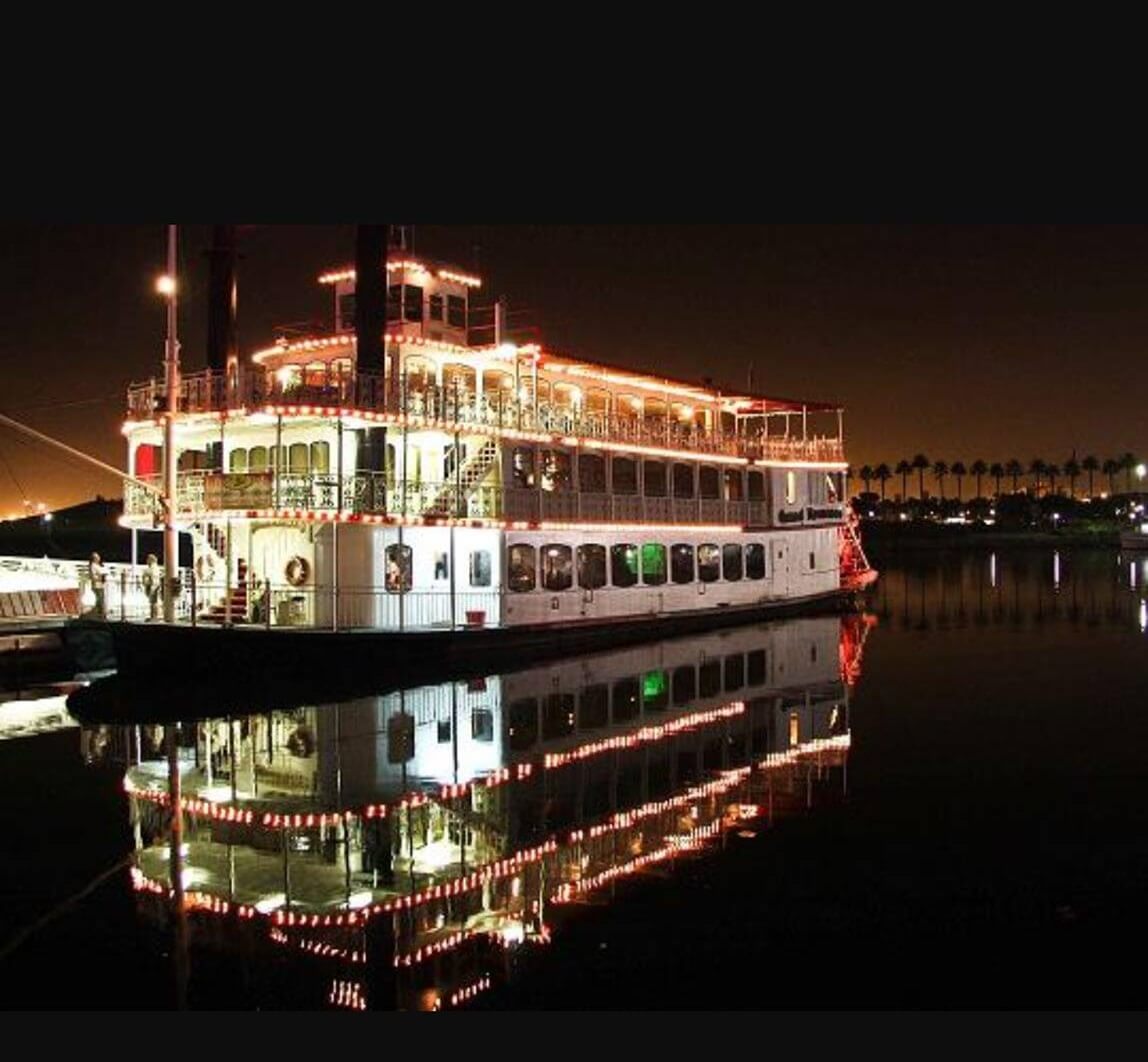 The riverboat in her final years in operation (Courtesy Grand Romance)
The sternwheeler underwent a refit in 2017, but her passengers began reporting problems aboard. In 2018, the Long Beach city council denied Grand Romance an operating permit; she soon relocated back up the coast to Vallejo, where she has been laid up in the Napa River (below), about one mile north of the Cal Maritime campus.
In early August, a passing ferry passenger noticed that the Grand Romance had partially sunk at her moorings. The cause is unknown, and it is unclear whether there was a salvage response.
On Saturday afternoon, the half-sunken vessel caught fire. Vallejo's fire department received a call-out to the scene at about 1645, and the U.S. Coast Guard joined the response. They found that four people had already escaped the vessel, including two who made it to shore on their own and two who jumped overboard and were rescued by a good samaritan. No injuries were reported, and the fire was under control by about 1800 hours.
The cause of the fire and the extent of the damage are still under investigation.