Growing Interest in AUVs for Oil and Gas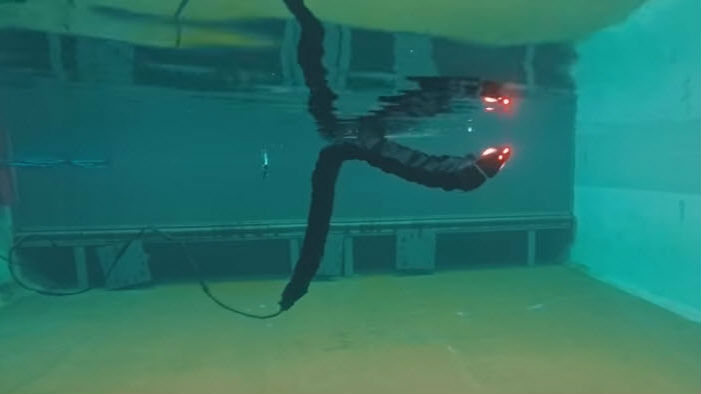 Autonomous underwater vehicles (AUVs) have evolved from an emerging technology with niche uses, and the oil and gas sector is now one of the largest potential growth areas, says Ben Wilby, Analyst at Douglas-Westwood (DW).
Douglas-Westwood's new AUV Market Forecast 2016-2020 considers the prospective demand for AUVs in the commercial, military and research sectors over the next five years.
"We see demand for units continuing to grow over the forecast with demand in 2020 expected to be 49 percent higher than in 2016, says Wilby.
The greatest rate of growth in AUV usage is expected in the commercial sector – predominately from oil and gas operators. This will be a key market for the technology, despite the volatility of oil prices. There has been substantial interest from oil and gas companies in the technology, as operators have begun to understand cost saving potentials, says Wilby.
"The use of AUVs is growing for a number of reasons, though this is from a small base. Firstly, it is becoming more established, as additional companies use them and begin to understand the benefits. Secondly, the cost saving efforts of operators in the wake of the oil price collapse mean that anything that could cut costs is welcome. Due to the reduction in day rates that can be provided, AUVs are often cheaper.
"Trust in them is also going up. We spoke to a number of AUV manufacturers who told us that five years ago operators weren't interested in AUVs due to fears over whether they would return or not, but now this is not the case."
There are only a small number of companies that offer commercial off the shelf AUVs for purchase. The main players are Kongsberg Hydroid, Bluefin Robotics, Saab and Teledyne.
Current technology developments are focused on increasing battery life, improving autonomous functions and adding manipulation ability. It is this last feature that will be vital to the acceptance of the technology in oil and gas, as it will allow units to perform intervention tasks, says Wilby.
"Battery life is also a key limitation," he says. "Typically this tends to be less than 24 hours and will be less for deepwater work due to the high power consumption of thrusters that are utilized. There are many companies trying to improve this, some are working to make current battery technology (usually lithium ion) more efficient while others are developing new battery technology. Other concepts such as seabed-resident AUVs, which will be permanently based underwater and able to charge at seabed docking stations while sending data to the surface are also promising."
There are a large number of promising AUV concepts that are currently being worked on. Some companies are developing swarms which is a concept that involves using multiple, low-cost, AUVs at once that can cover a wide area and communicate with each other. One such model is HydroMea's Vertex AUV which is significantly smaller and lighter than most conventional AUVs.
Other concepts include AUVs built to mimic the movements of fishes such as the BioSwimmer, Boeings new 51-foot Echo Voyager, which can stay submerged for over three months, Subsea 7's AIV which is a "life of field" AUV designed for field inspection on oil and gas developments and Eelume's swimming robot concept. As a still young technology there are a large number of interesting concepts and designs around, says Wilby.
Earlier this year Eelume signed a cooperation agreement with Statoil and Kongsberg Maritime for further development of their swimming robot for inspection and light intervention.
The idea is to let these robots perform inspection and light intervention jobs on the seabed, thus reducing the use of large and expensive surface vessels. With its snake-like form, the slender and flexible body of the Eelume robot provides access to confined areas that are difficult to access with existing technology.
Eelume robots will be permanently installed on the seabed and will perform planned and on-demand inspections and interventions. The solution can be installed on both existing and new fields where typical jobs include; visual inspection, cleaning, and adjusting valves and chokes. These jobs account for a large portion of the total subsea inspection and intervention spend.
Seafloor mining is another potential area of growth. "DeBeers GeoSurvey currently uses an AUV for their diamond mining activities," says Wilby. "AUVs could potentially be used on a larger scale as well for seafloor mining projects, as they can provide inspection and side scan services. In the future, the large vehicles that are used for mining could be completely autonomous."