Goldman: Non-Compliance Will Provide HFO Demand Post-2020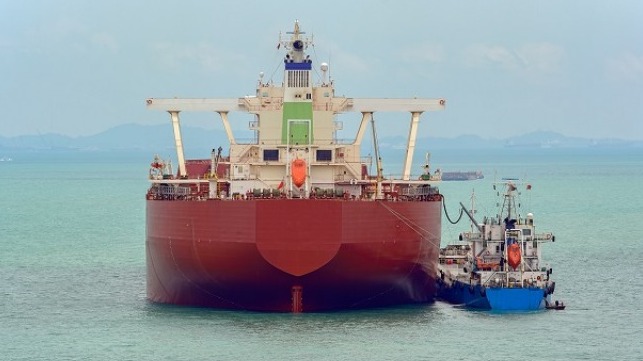 In a report released this week, Goldman Sachs suggested that non-compliance and the use of scrubbers will substantially reduce the shift to low-sulfur fuel after the IMO 2020 sulfur cap takes effect.
In the report, Goldman analysts said that they expect that over 3,100 vessels will have scrubbers by 2020, much higher than competing forecasts for 1,700-2,000 installations. And since scrubbers make more economic sense on vessels that consume large amounts of fuel, Goldman notes, most of these units will likely be installed on the largest ships, which consume an outsize share of the global bunker supply. The firm estimates that 15 percent of the world's fleet burns half the world's bunkers.
This means that even if the number of installations is small, the high fuel consumption of the vessels fitted with scrubbers could have a measurable effect on demand for HFO (and LSFO) in the post-2020 market. Goldman predicts that scrubbers could preserve one million barrels per day (bpd) of HFO demand that would otherwise disappear due to the mandate for low-sulfur fuel.
Separately, Goldman's analysts predict that one fifth of the world's fleet will not comply with the sulfur cap in 2020. This non-compliant consumption would ensure another 650,000 barrels per day of demand for HFO, diminishing over time.
When combined, these forecasts suggest that HFO demand after 2020 would amount to 1.7 million bpd, compared with the 4.0 million bpd consumed today. This is higher than the 1.0 million bpd forecast by SEB Bank earlier this year.
Goldman has previously expressed a business interest in financing scrubber installations.