Georgia Ports Authority Reports Record Annual Cargo Volume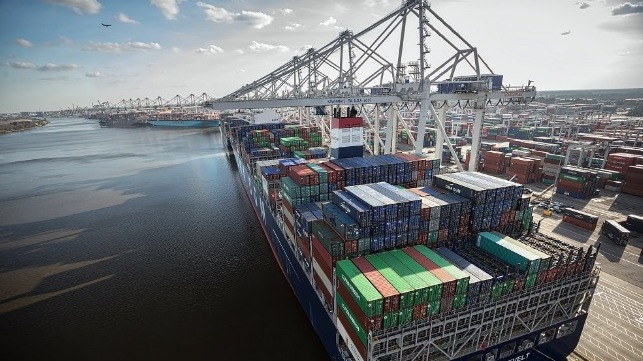 The Georgia Ports Authority reports that its terminals set new records for container volume and total tonnage in the fiscal year ending this June.
Container volume was up by more than eight percent year-over-year, or 325,000 additional units, reaching an all-time high of 4.2 million TEU. "Moving more than four million TEUs in a single fiscal year is an important milestone for Georgia," said GPA Executive Director Griff Lynch. "Georgia's logistical advantages, along with the Southeast's population growth, have resulted in increased demand, while the expanded Panama Canal has cleared the way for larger vessels to call Savannah."
Total cargo crossing all GPA docks also grew by eight percent, reaching a record 36 million tons of containerized, breakbulk and bulk cargoes.
The GPA's board chairman, Jimmy Allgood, thanked the authority's employees and its partners in the International Longshoremen's Association (among others) for the exceptional results. "I cannot say enough about the partnership and can-do spirit of the Georgia maritime community," he said.
Part of the authority's recent growth is driven by an increase in cargo for rail shipment. The GPA envisions its Garden City Terminal in Savannah as a future rail hub for cargo imports into the Southeast and Midwest, and it is investing more than $125 million in infrastructure to load and assemble unit trains within the facility. The new "Mason Mega Rail" terminal will be the largest on-dock intermodal rail facility operated by any port authority in North America, with 18 working tracks, eight new rail-mounted gantry cranes and a new highway overpass for better traffic flow. It will double GPA's rail capacity to one million container lifts per year.
Georgia is also cooperating with the South Carolina State Ports Authority to set up a common chassis pool, a measure that could help reduce terminal congestion and improve the average quality of the available chassis fleet. This week, the Federal Maritime Commission voted not to block the cooperative venture, paving the way for the state authorities to move forward. The partnership will enter into effect on August 2.